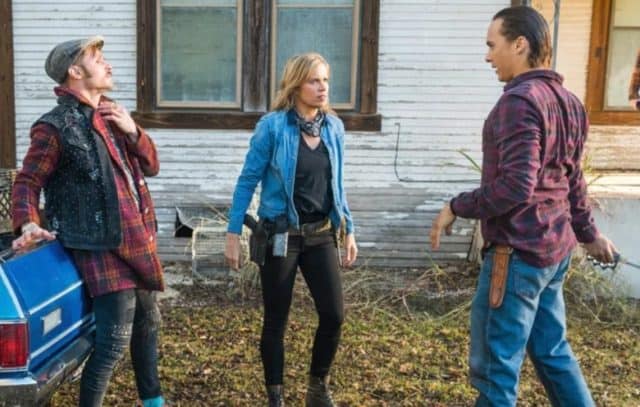 Keeping up with one's favorite series can be a huge inconvenience. After all, most people have busy schedules, meaning that it can turn into a frustrating experience of prioritizing one thing over another. Fortunately, for those who are fed up with said experience, there is a simple and straightforward solution in the form of watching TV shows such as Fear the Walking Dead online rather than offline.
Said solution has a number of upsides compared to its conventional counterpart. However, there can be no doubt about the fact that the biggest of those upsides is the chance to watch the latest episodes at a time as well as a place of the viewer's choosing, which represents an incredible measure of convenience that cannot be matched by its conventional counterpart. As a result, even people who are fine with watching Fear the Walking Dead offline should consider looking into their online options because that increased flexibility when it comes to their schedule could enable them to live in a happier manner.
Where Can You Watch Fear the Walking Dead Online?
First, there is the option of watching Fear the Walking Dead on Hulu. Like Netflix, Hulu is a streaming service that offers a wide range of content to a wide range of viewers. As a result, while it comes at a cost, a subscription to Hulu might be worth it to some people out there because it will provide them with access to not just Fear the Walking Dead but also a lot of other content. Something that can be appealing to those who love watching TV. Unfortunately, it should be mentioned that Hulu is available to people in the United States and no more than people in the United States at the present time, meaning that those who live elsewhere are out of luck at this point in time.
Speaking of which, there is another option for people living in the United States to check out Fear the Walking Dead online, which would be heading on over to the AMC website. Simply put, AMC is the channel responsible for developing Fear the Walking Dead as well as broadcasting the finished results to people in the United States, meaning that it is a natural choice for interested individuals to check out if they want to watch the series online rather than offline. With that said, this is once again, not a solution for people who live outside of the countries where AMC online is available.
For people who want to watch Fear the Walking Dead online but can't access the options that have been mentioned so far, there might be more possibilities out there depending on their exact country of residence. For example, someone living in the United Kingdom might want to check out BT Player from BT TV, which is the channel that makes the series available to UK viewers. Furthermore, they might want to check out Amazon Prime, though they should be warned that said service might not always be up-to-date with the latest episode, meaning that there might be additional wait-times necessary for them.
Tell us what's wrong with this post? How could we improve it? :)
Let us improve this post!