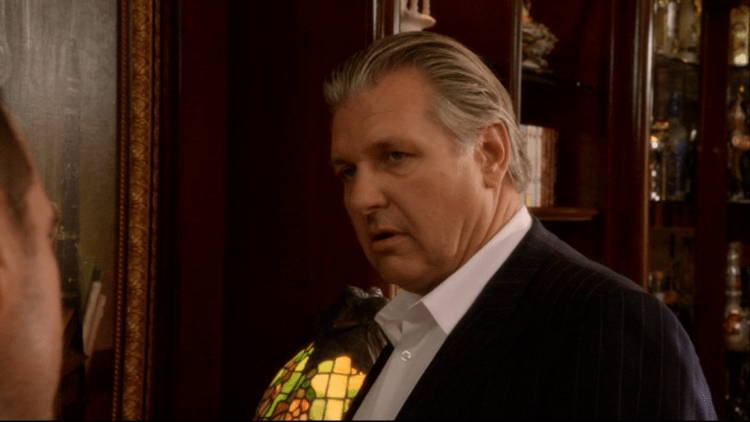 Vyto Ruginis has been entertaining audiences for longer than lots of his fans have been alive. He made his on screen debut in 1985 and he hasn't looked back since. Over the course of his career, he has been a part of dozens of projects and he's shown that he can play a wide variety of characters. Even if you don't know him by name, there's a very good chance you've seen his face in something before. Many viewers will recognize him best for his role as Arkady Kolcheck in NCIS: Los Angeles, however, he has also been a part of several other popular series. Vyto's ability to command attention has proven to be a huge asset to his career. Although he's already accomplished lots of cool things, he isn't finished yet. Keep reading for 10 things you didn't know about Vyto Ruginis.
1. He Was Born In England
Vyto comes from a pretty interesting background. He was born in Wolverhampton in England, however, both of his parents are Lithuanian. He eventually moved to Chicago. It's unclear where Vyto lives today although he is likely based somewhere in the Los Angeles area.
2. He Has Been On Broadway
Most of Vyto's fans are aware of his impressive on screen career, but many don't know that he's also found success in the theater world. In 1984, he made his Broadway debut by playing Brodie in The Real Thing. He was also in an off-Broadway production of By the Water in 2014.
3. He Has Over 100 Acting Credits
Finding longevity and consistency in the entertainment industry is incredibly difficult. No matter how talented or popular an actor is, the reality is that nothing is ever guaranteed. That said, the fact that Vyto has been able to work consistently for as long as he has is true something to be proud of. To date, he has 104 on screen credits, and that list is likely to continue to grow.
4. He Is A Producer
Vyto's list of on screen work is certainly impressive, but acting isn't the only way he's contributed to the entertainment industry. In 2000, he made his debut as a producer with the video The Visit. He hasn't done any production work since then and it's unclear if he has plans to do anymore.
5. He Is A Private Person
Even though he has been in the industry for well over 30 years, Vyto has never been the type of actor to share his life in the spotlight. Essentially, he is the kind of employee who comes to work, does his job, and goes home without engaging in any of the office gossip and honestly, we love that for him.
6. He Has Been In Law & Order
Vyto's acting resume is full of lots of amazing shorts and one of them is Law & Order. He appeared on four episodes of the show between 1991 and 2006. He played a different character each time. Although the original Law & Order is no longer on the air, it would be cool to see him make an appearance on Law & Order: Special Victims Unit.
7. He Is Not On Social Media
Vyto has built a large fan base that includes people from all over the world and many of them would probably love to follow him on social media. Unfortunately for them, social media simply isn't Vyto's thing. He doesn't appear to have a verified account on any platform.
8. He Is Bilingual
Even though he has spent much of his life living in the United States, Vyto has always been closely connected to his Lithuanian heritage. In addition to English, he is fluent in Lithuanian although it appears that all of his professional acting roles have been in English. In 2015, he was inducted into the National Lithuanian American Hall of Fame.
9. He Has A Fan Page
Vyto may not have social media, but that hasn't stopped his fans from showing him love. He has an 'official' fan page on Facebook where his fans get together and share updates and information on his career. Although the page only has a little over 1,000 likes, it has a very dedicated and engaged following.
10. He Doesn't Appear To Be Married
Vyto has been so quiet about his personal life over the years that there isn't even information on his relationship status. As far as we can tell, he has never been married and doesn't have any children. If he does have a wife and kids, he has done an incredible job of keeping them away from the spotlight and allowing them to lead 'normal' lives.
Tell us what's wrong with this post? How could we improve it? :)
Let us improve this post!