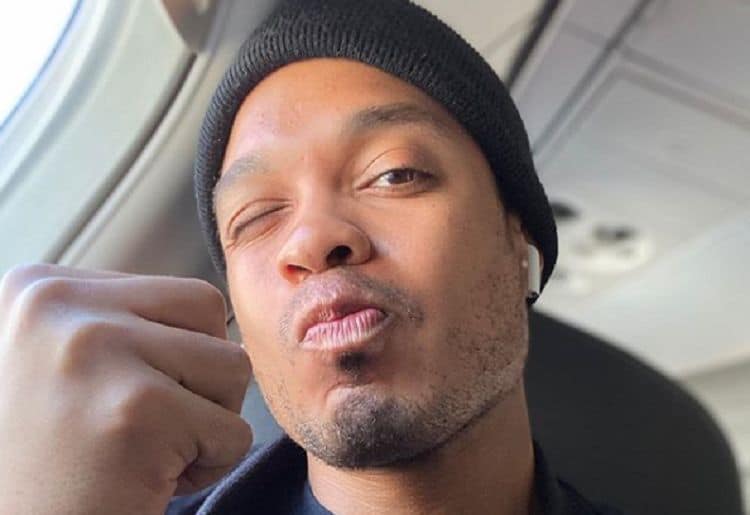 Ray Fisher is relative new to the world of acting, but he's already on the path to becoming a legend. He is most well-known for playing Cyborg, a role that he will reprise in the upcoming film Zack Snyder's Justice League. The comic book crowd isn't an easy one to impress, but Ray Fisher has managed to do it. However, Fisher has recently been in the headlines for another reason. He accused scriptwriter and director, Joss Wheedon, of treating the cast inappropriately while filming Justice League. Fisher didn't get too specific. Still, what he said definitely has the internet going nuts. Continue reading for 10 things you didn't know about Medina Islam.
1. He's Also A Singer
Ray loves to express himself through the arts, and that doesn't just including acting. He grew up singing as well and was a member of the choir at church and in school. While it doesn't look like he has any plans to record any music of his own, his voice is definitely a great asset for his theater roles.
2. He Supports Social Justice
If there's one thing we've all learned about Ray Fisher recently, it's that he isn't afraid to speak his mind regardless of the consequences. While some celebrities hesitate to share their opinion on certain issues, Ray has proudly spoken out in support of the Black Lives Matter movement and other social justice initiatives.
3. He's Loved To Perform Since He Was A Child
Ray knew that entertainment was his calling from a very early age. When he was a kid, he would perform little routines with his cousins out on the family porch. As he got older, he realized that acting was something he wanted to take seriously and pursue as a career.
4. He's A Big Blade Fan
Getting the chance to play Cyborg has changed Ray's career for the better, but if there's any other superhero he could play, it would be Blade. Ray was a big Blade fan growing up. Ironically Blade and Cyborg were created by the same person, Marv Wolfman.
5. He Would Love To Work With James Earl Jones
Even though Ray is an actor, he's also a fan. He grew up enjoying movies and shows, and being inspired many of the talented actors who came before him. One of his favorite actors is the legendary James Earl Jones. Ray hopes to get the opportunity to work with him some day.
6. He Doesn't Like To Play The Same Type Of Role Twice
Getting typecast is a huge fear for many actors. Nobody wants to be pigeonholed into only being able to play a certain type of role. For that reason, Ray is very selective about the types of roles he chooses to take. If he is offered a role that is too similar to something he's already done, he'll simply turn it down.
7. He's Relatively New To Instagram
Instagram is one of the most popular social media platforms. It can be especially beneficial for celebrities who are looking to broaden their reach and market their abilities. However, doesn't seem too interested in Instagram. Although he has an account, he has only posted 23 times. He's much more active on Twitter where he's had an account since 2015.
8. He's Portrayed Muhammad Ali
Ray is best-known for his portrayal of Cyborg, but that isn't the only legendary character he's played. In 2013, he was Muhammad Ali in the play Fetch Clay, Make Man by Will Powers. In order to prepare for the role, Ray had to gain 20 pounds. During an interview, he said, "I ate just about everything in sight and started working out like a madman! I didn't know any of the nuances of how to eat or train at the time so I just did what felt right to me. Once we were in rehearsal for the show, I was put together with a great boxing trainer named Michael Olajide Jr. and that was eye-opening. I've never experienced such intensity."
9. He Loves HBO
In 2019, Ray had a role in the HBO series, True Detective. Not only was the job a great opportunity for his career, but it was also a dream come true as an HBO fan. Ray grew up watching HBO and had lots of appreciation for all of the productions the network put out over the years.
10. He's Classically Trained
Ray is a natural when it comes to acting. However, it never hurts to learn as much as possible to sharpen those natural skills. Ray received a classical acting education at the American Musical and Dramatic Academy in New York. The school has several notable alumni including Janelle Monae and Jason Derulo.
Tell us what's wrong with this post? How could we improve it? :)
Let us improve this post!