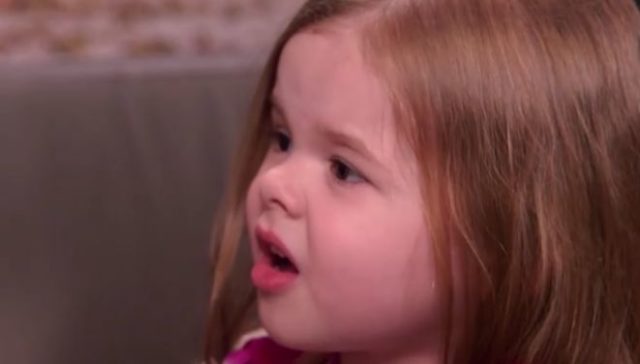 You might be familiar with Claire Ryann and you might not be. If you are you'll know that Claire is only 4 years old and she's become something of an internet sensation because of her singing ability. She's called the "Tiny Musician" and has a Facebook page with over 675,000 likes as well as a Youtube channel with 257,o00 subscribers. To be honest I had no clue who this girl was before seeing the video you are about to see.
If you are human and have a soul then it's impossible not to like this. Simply stated, Claire is a 4-year-old who loves to sing and make music with her Dad. But her singing has caught on so much that now Claire gets the opportunity to sing her favorite songs with familiar voices and names.
Yesterday she had the chance to sing with Moana's Auli'i Cravalho and she completely nailed it. I'm a father of two boys and even I have to admit this kind of made me want a daughter. I really hope my wife isn't reading this.
Check out the most adorable thing you'll see today below: