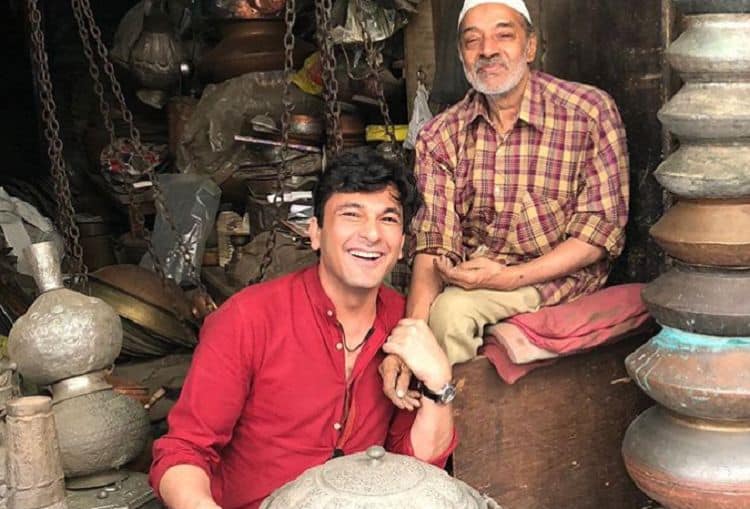 Choosing where to make dining reservations is one of the most exciting things about travel, especially if you're going somewhere that has a restaurant with a Michelin star rating. The chefs who work so hard to create the menus and the ambiance required to earn a Michelin star are some of the hardest working men and women in the world, and Vikas Khanna is one of those chefs. He's a talented chef and restaurateur, and he's a reality television star. He's a little bit of everything, but an expert tops the list of things that he is as a whole. Here's everything you need to know about one of the most successful chefs in the world.
1. He's in NYC
Though he was born in India, he no longer calls it his home. He calls New York City his home these days, and it's a good thing he does. It's one of the biggest foodie cities in the world, and it's a place where you can get some of the best food in the world. It makes sense a Michelin star chef would call this place a home.
2. He's a Judge
He spends his free time – if you can call it that – working as a judge on MasterChef India. He gets to help people learn to become better at what they do, and he gets to make sure that they are using their skills in the kitchen to the best of their abilities. He's good, too.
3. He Was Born with a Health Issue
When he was born, he was born with a serious health condition. His feet were misaligned. This meant that he wasn't able to move correctly, and he was unable to run. He spent most of his childhood unable to run, and it was a huge problem for him. He was 13 before he was finally able to do it.
4. His Grandmother Inspired Him
Growing up, he spent time with his grandmother. He spent a lot of time in the kitchen with her watching her cook and learning to do so. He would find that in his later life, his love of cooking was basically inspired by the time he spent with her in her home. It was the training he needed to become a wonderful chef.
5. He's Long Since Been an Entrepreneur
When he was a child, he was such a good cook. He was good enough that he began catering and doing things that allowed him to share his talents in the kitchen. When he was only 17, he opened his own banquet space. He used it to host weddings, events, and to share his skills. It was a huge deal.
6. He's Doing Big Things
Sure, being awarded a Michelin star is a big deal. It's quite the big thing, but it's not nearly as big as what he is doing right now. He's in the middle of doing some of the biggest things. He's initiated a situation called "Feed India," where he's making sure that people are being fed mid-pandemic. He's working on feeding nearly 50 million people from his home country who are struggling to feed their families since the pandemic began.
7. Junoon is His Restaurant
He's got a restaurant called Junoon. He was given a Michelin star for his work there for six consecutive years. It's something that is an achievement that many people who love to cook only dream of having. It's a situation that is a dream come true.
8. He's Man of the Year
He is a man who has had a lot going on in his life, but he probably didn't expect to get an award for being a man of the year. The year was 2012, and GQ named him the man of the year. We understand this. He's a great guy with a lot going on, and he deserves to have an award like this one.
9. He's Philanthropic
He is part of many things in his life, but he's always part of things that allow him to give back. He's part of foundations that make the world a better place. He fights malnutrition in India, he's a goodwill ambassador, and he's a person who does so many other things in his time. He's been able to find the time to give back throughout the course of his career.
10. He's Private
Vikas Khanna is a man who is not sharing too much of his personal life with anyone. He's a guy who does what he needs to do, and he gives back, but he's not one who does a lot of sharing his personal life on the internet or in the press, and we love that.