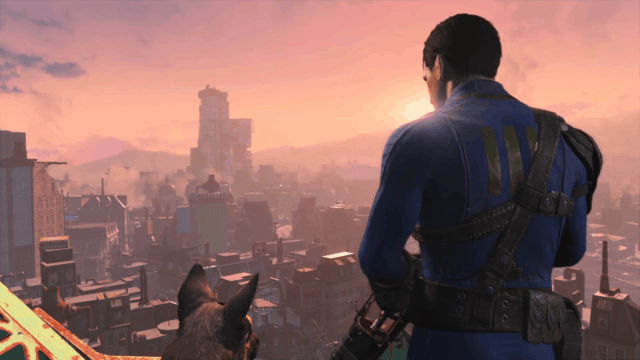 It might not seem possible but voice actors in video games don't always know which game their voice is being featured in. That seems kind of amazing really since you would think that they'd know exactly what their effort is going to help. Unfortunately it seems as though a lot of actors have been given non-disclosure forms before ever speaking a word of dialogue so as to keep everything very hush-hush and insure themselves against any type of espionage. Basically if the voice actor decides to utter a word about what they're working on and it gets out the company could sue them for damages.
That sounds fair really, but there are a few problems with not being able to be told just what game a voice actor is working on. I would imagine that it's kind of awkward being sat down to read a bit of dialogue that you're not familiar with as those directing you dictate how you need to talk, what your tone needs to be like, and what kind of delivery you need to use. That might make things a bit confusing and lead to a very long and confusing day. On top of that however a lot of voice actors aren't given a complete dialogue since the scenes to which they're lending their voices are typically only those that are finished.
There's a lot of programming that goes into the average video game and this could mean that at the time the voice actor comes in only so much of the game is ready for the dialogue. This means that they would have to be called in continually to read one bit of dialogue after another until the project was finally completed. This seems like a lot time and effort to go to and not enough to go on in terms of what's happening in the project, whether they need to modulate their voice due to a change in the character or situation, or even how much they should be getting paid. The latter is one of the big sticking points of any such job and has become an issue throughout the last few years.
Voice actors understandably don't always make as much either because they're not big talents or simply because the budget for the project is not so immense as to give them a sizable paycheck. However, not being able to determine just how much work they'll be doing makes it difficult to nail down how much they will need in order to finish their part. It's difficult, but not impossible.
Overall this just seems like a very odd and ill-advised way to do business. There is the need to keep things confidential and low-key so as to give gamers a pleasant surprise when the game finally comes out, but there is also the need to allow the actor to know just what they're doing. If they have no access to any needed information then their character could suffer for it as the dialogue could feel flat, out of place, or overdone. This could very possibly skew the desired results and wreak havoc with the game overall.
It's better to take a chance and let people dive into their character.