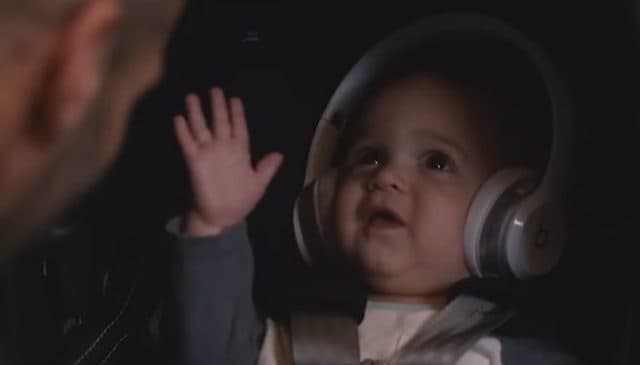 Tell the truth. You never knew where those babies that show up promptly in some of your favorite movies come from. There is no shame. Three of the more famous babies in movies are Jason Schaller, Jaryd Waterhouse, Jacob Haines, and Christopher Aydon in Look Who's Talking (voice done by Bruce Willis), Michelle and Lisa Blair in Three Men and a Baby, and the forgotten but very culturally relevant Baby Boom starring Kristina and Michelle Kennedy. These three movies were all done in the late 1980's but are clear examples of how movie babies come to be.
If your math is any good at all, you can tell that there are 8 people representing 3 babies, which is a clue as to the origin of this celluloid species. Babies are those special beings who cannot walk, talk, or take a bath by themselves. In most movies they are either framed by the camera to be adorable or are set free to crawl and look fascinated by the world around them. This article will show you why and a number of other interesting facts that should provide some basic answers and pique your curiosity.
For those of us who are not completely annoyed or jaded by the presence of a baby in the movies or elsewhere, they often give us a reason to laugh or at least smile when they appear on screen. Other than the topic of abortion, it is extremely taboo to kill a baby in any movie. They are the contrast of innocence and life to the dark and sinister world that surrounds them. They giggle, laugh, fart, cry, coo, appear helpless, and generally don't need to act — simply do what comes naturally.
The truth about where they come from is relatively simple. Hollywood auditions them. The exact criteria can never be completely known, but cute is a huge factor in the selection process. Ugly babies need not apply. The movie industry is one of the few exceptions that can legally hire minors under the age of 14. There are working conditions for babies, including the minimum age limit is 15 weeks old and they cannot work more than 2 hours a day in California. The actual laws vary from state to state, with some states having no regulations at all. This means that if you can find a state such as Louisiana, you can have your baby working more days a week than you do (6).
Everyone who works should get a paycheck, and babies are no exception. There is the Coogan Law that requires the parents of baby actors put aside in an untouchable trust fund, 15% of the baby's total earnings. That may seem like a lot, but babies only get $200 – $300 a day for their childish efforts.
As for the actual selection process, you have already been given a clue: twins and triplets are the preferred choice in order for film producers to work around the baby labor laws. Michelle and Lisa Blair, and Kristina and Michelle Kennedy are both twins. Preemies are often a choice because they are more likely to look younger than they are (remember the 15 day rule) so are ideal for specific roles.
But casting a baby can create all kinds of havoc with production schedules, so Hollywood has found ways around using a real live baby. (No, it's not totally CGI just yet.) There is the often easily noticeable fake doll. Instead of having to deal with all the baby fussiness, they will only use a real baby when a frontal view is required. And for those who are wondering why not use a mechanical baby, well, they do in some cases.
So the truth about where movies babies come from is largely from normal people who have a baby with the right stuff. Marilyn Chambers began her acting career by appearing on an Ivory Snow detergent box. Then there are these babies which don't exactly fit the definition, but how do you explain their creation?
Tell us what's wrong with this post? How could we improve it? :)
Let us improve this post!