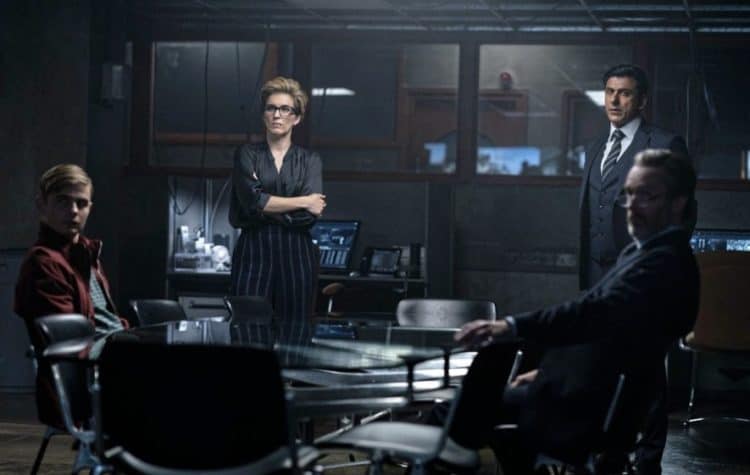 Vicky McClure has loved acting for almost her entire life. She got her start at an early age and b the time she was 16 she had been accepted into Italia Conti Academy of Theatre Arts. Unfortunately, her parents couldn't afford the tuition so Vicky had to decline the offer to attend. While that incident may have caused some people to give up, Vicky never lost sight of her goals and she continued to work hard. Eventually she was able to break into the film and TV world and she's been doing her thing ever since. At this point her career, she has 40 acting credits and the list just keeps going. Continue reading to learn 10 things you didn't know about Vicky McClure.
1. She Doesn't Like Silence
Silence equates to peace for a lot of people, but Vicky isn't one of those people. In fact, she doesn't really like silence at all. During an interview with Stylist she said, "At home there's a radio in every room – I've even got a waterproof radio in the shower and sing along. I'm not good with silence. When I'm staying in a hotel I need background telly or music on."
2. She Loves To Spread Good Vibes
Vicky has played a wide variety of characters over the years, and she's occasionally had to tap into some pretty dark places. In her real life, however, she has always been a happy person and that's something she likes to share with others. She enjoys spreading positivity and good vibes any time she gets the chance.
3. She Won A BAFTA
Having lots of adoring fans is great, but in the entertainment industry nothing says you made it like a winning a major award. In 2010, Vicky earned a BAFTA TV Award for Best Actress for her role in the series This Is England '86. She has also been nominated for several other awards including two Royal Television Society awards.
4. She Would Like To Get Into Directing
Vicky has definitely earned her stripes in front of the camera, and she hopes to one day expand her reach behind the scenes as well. She's already done some writing and producing and eventually wants to get into directing as well. Judging by all of the work she's done in the past, she will likely make a great director.
5. She Has One Big Beauty Regret
Throughout her career Vicky has always been praised for her beauty, but even someone as beautiful as Vicky has things about her appearance she isn't entirely a fan of. She told Telegraph, "When I was younger I had beautiful eyebrows like Cara Delevingne's, but I was told you have to pluck them to smithereens, which I did. But as we all now know, they don't grow back properly, so I'm forever filling in my eyebrows, even if I'm just popping out to buy a pint of milk."
6. She's Been In Music Videos
Vicky's film and TV roles are what she is best-known for, but she's also appeared in a few music videos over the years. In 2010, she was in the video for the single "She Said" by Plan B. The video has gotten more than 40 million views on YouTube. She was also in the video for Jake Bugg's song "Two Fingers".
7. She's Passionate About Social Justice
She may be rich and famous, but that doesn't mean Vicky has disconnected herself from the harsh realities of others. She is very passionate about social justice and giving back to the community. Vicky consistently uses her social media presence to spread information and awareness about causes that are important to her.
8. She Loves Being An Aunt
Vicky doesn't have any children of her own, but she's very family oriented and takes great pride in being an aunt. She has two nephews who she loves spending time with whenever she gets the chance. It goes without saying that Vicky is probably the cool aunt.
9. She Doesn't Like Living In London
London is one of the most popular cities in the world. In the UK, it's the perfect place for an actor to be, but Vicky isn't a fan of living there. She told The Guardian, "I begrudge paying that much for a pint. It really does piss me off. My life is not predominantly my work. Jonny and my family and friends are my priority. I have a great opportunity to dip my toe into London, get loads of stuff done, and then I go home."
10. Becoming A Star In The U.S. Has Never Been Her Priority
Many people assume that actors in other countries always have dreams of making it in Hollywood, but Vicky McClure is proof that that isn't always the case. During her interview with The Guardian she shared that making it in the United States has never really been her goal. She added, "I love British TV, I love British film. I like where I live and the work I get."
Tell us what's wrong with this post? How could we improve it? :)
Let us improve this post!