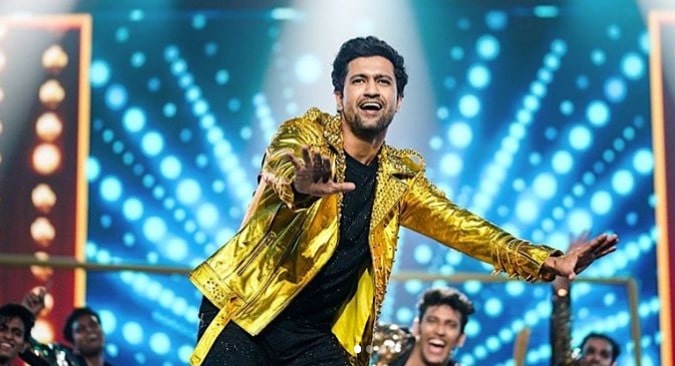 Vicky Kaushal is an Indian actor that is best known for his roles in Hindi films. Before becoming an actor he trained as an engineer. Here are ten other facts about him that you may not know.
1. Most Of His Family Are Involved In The Film Industry
It is perhaps not too much of a surprise that Kaushal ended up becoming an actor as it is a life he has grown up with. His father was a stunt man in several action films and he later went on to become a director. He has always said that he would love to act in an action film and this may be from the influence of his father. He has a younger brother named Sunny who is also an actor.
2. His Father Tried To Discourage Him From A Career In Acting
Despite the fact that his father worked as a director, he discouraged Kaushal from pursuing acting as a career. He wanted his son to have a career that would bring him a bit more stability. He was encouraged by his father to get into a career in engineering and he went to college to study this. After he finished college he got a job in an office but it did not take him long to realize that this was not what he wanted to do for the rest of his life.
3. He Considers Anurag Kashyap To Be His Mentor
In his early career he worked fairly closely with the director Anurag Kashyap. He told Times Of India that he tries to make sure that the two men work together at least once every couple of years. He has also referred to Kashyap in the past as his mentor as he always gives him roles that will challenge him as an actor. One of his first jobs was working with Kashyap as an assistant director and this helped confirm to him that this was the industry he wanted to be in.
4. His First Leading Role Was In The Drama Masaan
The first leading role that Kaushal had was in Masaan, an independent drama that was released in 2015. His character in the film is a young man who wants to escape the life that he feels is set out for him due to the Indian caste system. He spent time in Benaras where the film is set and watched the mannerisms of the men who were working there. He was then able to adapt these mannerisms for his character in the film to make him more realistic to audiences.
5. He Won A Number Of Awards For This Role
He received a lot of critical acclaim for his role in Masaan and this also led to several award nominations. He won Best Male Debut at both the IIFA and Screen Awards for his performance in this film. The film itself is also considered to be one of the best films to be made in India for many years. The film was first screened in the Un Certain Regard section at the Cannes Film Festival in 2015 and it also won two awards in this section.
6. His Next Two Roles Did Not Do That Well At The Box Office
After the success of Masaan it was expected that his career would really take off, but this was not actually the case. The next two films that he starred in did not do too well at the box office, although his roles in these films were praised. The fact that these films did not perform as well as was expected meant that his career lost momentum a little bit. However, he did not let this get him down and continued to seek out projects that he could work on. His hard work paid off and by 2018 he was back on the road to becoming a star.
7. He Was Featured In 30 Under 30 By Forbes India
In 2018 Forbes India included him in their list of 30 influential people under the age of thirty. He was nominated for the list in the entertainment category. This inclusion in the list came at a point when his career was really starting to take off. It helped to raise his profile and make people more aware of the films that he was working on at this time.
8. He Starred In India's First Netflix Original Film
He had the lead role in the first Netlix original film that was to come out of India. The film is a romantic comedy that is called Love per Square Foot and this was one of the roles that was considered to help him breakthrough into the mainstream. The film is a romantic comedy that was released onto the platform on Valentines Day. The chemistry between Kaushal and his co-star Angira Dhar is often credited as one of the best aspects of the film. He also starred in another Netflix film named Lust Stories in the same year.
9. He Once Dated Harleen Sethi
Around the time that his career really started to take off there was a lot of media attention around a possible relationship with Harleen Sethi. The two were spotted in public on a number of occasions and in an interview Kaushal said that he had fallen in love, although he did not say who with. There was a lot of speculation about whether the couple were together and it finally seemed to be confirmed on Sethi's Instagram, although no official announcement was ever made. However, the relationship didn't last and the couple later confirmed that they were no longer together.
10. He Has Five Million Followers On Instagram
He regularly posts photos on his Instagram account where he has over five million followers. Fans follow his account to see the projects that he is working on at the moment. He also shares throwback photos from the earlier days of his career and from when he was a child. He also works as a model from time to time and photos from his shoots are also shared occasionally.
Tell us what's wrong with this post? How could we improve it? :)
Let us improve this post!