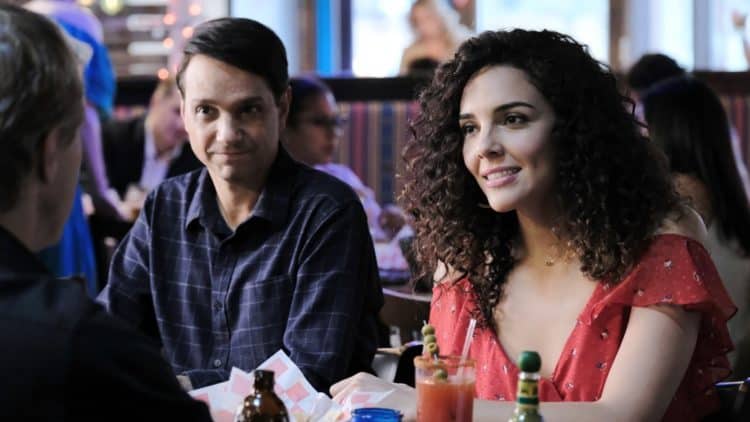 Vanessa Rubio started to gain widespread recognition in 2018 when she was cast as Carmen in the series Cobra Kai. In the show, which is a continuation of the Karate Kid film franchise, Vanessa plays a single mother whose son is essentially the new karate kid. Vanessa did some a great job in the role that many will be surprised to know that it was her first major opportunity. Prior to Cobra Kai, Vanessa had only made small guest appearances. Now, she is working hard to keep the momentum going and in 2020 she joined the cast of Chilling Adventures of Sabrina. I think it's already safe to say that we can expect to see a lot more from Vanessa in the years to come. Continue reading for 10 things you didn't know about Vanessa Rubio.
1. She Is A New Jersey Native
There isn't much information about Vanessa's personal life floating around on the internet (this is probably a good thing) but we do know that she is originally from New Jersey although her family's roots trace back to Colombia. These days, it appears that she lives in the Los Angeles area.
2. She Has Done Behind The Scenes Work
Even though her career just really started to take off in 2018, she has actually been in the entertainment industry for more than a decade. In addition to acting, she's also done some writing, producing, and directing. Acting seems to be her primary focus at the moment, however.
3. If The Dojos Were Real, She's Root For Miyago-Do
Fans of of Cobra Kai then you know there's a very sharp contrast between how things are done at Miyago-Do and Cobra Kai. If Vanessa had to pick a side in real life, she knows exactly which one she'd be on. During an interview with Looper she said, "I think, personally, I would skew more towards the Miyagi-Do — Daniel LaRusso's way of thinking about it…there are some things that are charismatic about Johnny that I think could pull towards that way of doing it. But [for] me personally, I would go with Miyagi-Do."
4. She Loves Spending Time Outdoors
The world can be a very hectic place, and it's important to find pockets of peace and joy wherever you can. For Vanessa, one of those places has always been the outdoors. When the weather is nice, she loves to spend time outside doing things like hiking and hanging out at the beach.
5. She Is All About Spreading Positivity
Maintaining a positive attitude isn't an easy thing to do, but it's something Vanessa works hard to achieve. Not only does she do her best to stay positive, but she also likes to spread this feeling to others. She often shares uplifting content on social media to promote good vibes.
6. She Loves Connecting With Fans
Since being on Cobra Kai, Vanessa has built a large fan base and she is very thankful for all of the people who have shown her support. She loves using social media to connect with her fans and it's very common to see her responding to comments and questions from people who love the show.
7. She Is A Painter
Acting isn't the only art form Vanessa enjoys. She is also a talented painter and she loves using it as a way to express herself and get her creative juices flowing. Unfortunately, we weren't able to track down any of her work. Hopefully she'll share some pictures on social media.
8. She Likes To Travel
Vanessa has a very adventurous spirit and she's always made it a point to live her life to the fullest. What better way to do that than to travel as much as possible? Vanessa has been fortunate to visit places all over the world including Hawaii, Spain, and Colombia. She particularly loves to go anywhere with beautiful waterfront views.
9. She Is A Proud Aunt
As far as we can tell, Vanessa doesn't have any children of her own but she still has the very important role of being an aunt. She has an adorable little nephew named Jaden who she loves spending as much time as she can with. Jaden is too young to know it now, but Vanessa is definitely the cool aunt.
10. She Isn't Afraid To Speak Her Mind
Standing up for what you believe in is often easier said than done, but that has never stopped Vanessa from speaking her mind. She has been very vocal about her support for the fight to end racism and she has consistently shared information and resources with her followers.