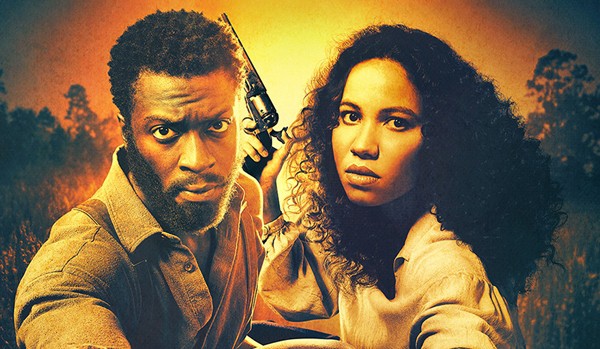 It's hard to believe that after all of these years one of the most famous figures in the history of the movement to end slavery, Harriet Tubman, hasn't been portrayed on screen to the extent that she should have. In fact it on TV it was only once way back in 1978 in a miniseries called A Woman Called Moses. Then in 2012 she appeared in Abraham Lincoln: Vampire Hunter. And let's face it. Does the 2012 appearance even count? I mean Abraham Lincoln is fighting vampires. Come on now. You'll recall that Harriet Tubman was "conductor" of the Underground Railroad, a secret passageway that for over the course of a decade helped 750 struggling slaves reach freedom.
Brave women like Tubman are usually depicted in film and television way more often. While there have been rumblings that a biopic with Viola Davis is in development, fans of Tubman who'd like to see her right away can see her in the WGN show Underground. Season 2 of the series is adding Tubman as a character.
Here's part of the official press release per Uproxx:
Season two of the 10-episode, hour-long series follows an unremitting struggle for freedom within a divided America on the brink of civil war, each side vying to enact their own justice. Set in the aftermath of the Macon 7's daring attempt to stage the greatest escape in history, this group of American heroes continues on their harrowing journey to freedom, with legendary abolitionist Harriet Tubman blazing the trail.
The second season of Underground debuts on Wednesday March 8th at 10/9c.
Save