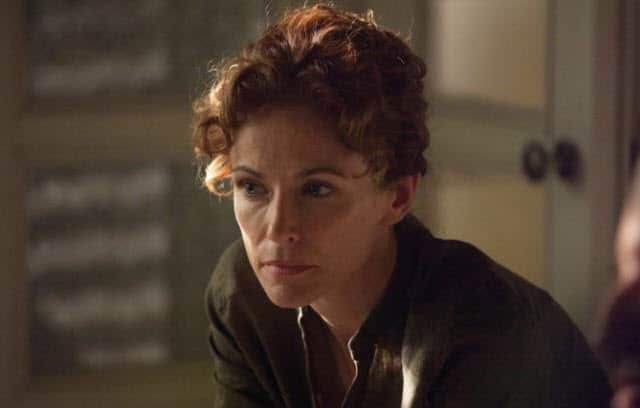 After Barry's jaw-dropping scene last week, following with the most exciting episode ending of Tyrant's freshman run, expectations were high coming into this week's episode. Excitement wise, the episode was scaled back. However, I was impressed more than ever with the characters in this episode, and I can (FINALLY) tell that they're building toward something exciting.
In the aftermath of the jaw-dropping actions of Barry/Bassam in last week's episode, they move forward on a coo to overthrow Jamal, because Barry (and pretty much everyone else) believes he is unfit to lead. They're probably right, but I have to admit this was an interesting episode in terms of contrasting Barry and Jamal.
Barry, for instance, killed a man in last week's episode. He's blamed it on his brother, and plans to take over in the interim once they've gotten Jamal out of power. He plans to send his family home during the events of the coo (with no explanation) and it appears he wants more than ever to preside over Abbudin, even temporarily. I had no idea just how much the uncovered knowledge of his father would affect him, but it seems to have changed everything.
Jamal, on the other hand, is obviously made a better man because of his brother. Despite his relatively frequent violent outbursts, Jamal spent this entire episode trying to please the people closest to him. When his son was unhappy in his marriage (thanks to Jamal), Jamal went to apologize to his wife. When his daughter-in-law further chastised him (really not a smart move, in my opinion) he simply walked away. I could feel Jamal's sincerity in that moment, especially when he walked away, because I was sure he was going to go bonkers one more time. But week in and week out I am impressed with Ashraf Barhom, who plays both sides of Jamal so convincingly.
I have to admit that I didn't hate Barry's family this week. His wife showed some actual emotional depth, and the kids reactions seemed pretty natural. Barry's interaction (however brief) with Leila this week was also something I'm very interested in, because something is definitely going to happen there. She's upset about Jamal, He's trying to overthrow him, and he's sending his family home. I will be shocked if there isn't some more Barry/Leila time.
Overall, this was a good episode. It was not nearly as exciting as its predecessor, but it was just as strong an episode. Prior to last week, Tyrant had put forth character-driven episodes one right after the other, which weighs on you as a viewer. However, last week's episode seemed to reinvigorate the series, and it had a new energy going forward. Hopefully it carries said momentum into the finale, because that's what creates renewals.
What did you think? How did this episode compare to the last? Are you looking forward to the final two episodes?
[Photo via FX]