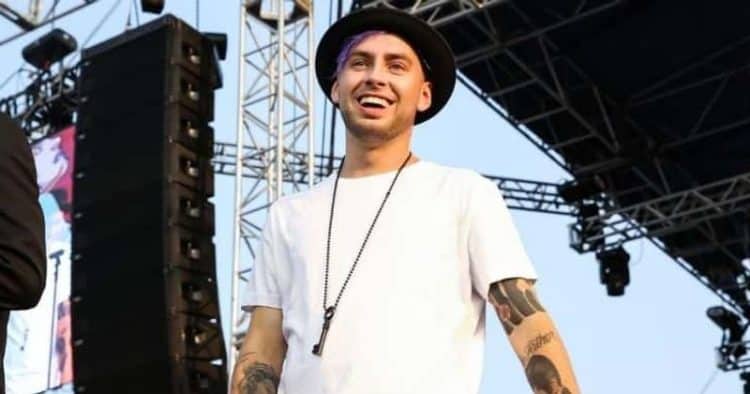 Do you know Tyler Carter? You probably do, but do you know much about him? He's a singer and a songwriter and a man who has been in the music industry for a very long time. He's someone people admire and look up to as a musician, but we don't know much about him outside of his job – other than the fact that it seems he's not nearly the role model he's always appeared to be. He's been in the spotlight lately for some pretty horrible things, some accusations that have changed the course of his life, and we want to know more about him.
1. He's Young
He was born on December 30, 1991. He's only 28 right now, so he's still young enough to be someone who has a long life ahead of him. In the music industry, however, he might be considered pretty old since he's been in the game for so long and has been focused on this for much of his life.
2. He's From Georgia
He was born and raised in Georgia, making him a true southerner. He's from Habersham County, and he grew up there, too. He spent his entire life living in the area, and he also spent some time living in and around Atlanta when he was a little older. This is a place where the love for country music is strong, but it's also a state in which people love R&B and rock. It's why he has such a diverse love of music.
3. He Came Out in 2015
Even though the world is so much more accepting now than it was in the past, he didn't come out as a bisexual man until 2015. We don't know how that went for him, but we do have to admit that we think he is very brave for doing so when so many people fear so much about being their true and authentic selves.
4. He Has a Long History of Musical Interests
His entire life has been centered around music and his love of so many sounds. His tastes are diverse, which is such an amazing thing. He takes his inspiration from so many different things, and we respect that. We do appreciate it when people don't limit themselves and their interests to a small niche.
5. He's Engaged
Who doesn't love planning a wedding? He's going to get married, and that is so exciting! His fiancé is Trent Morey Leffler, but we don't know that much about him. We know that they are engaged, that they are planning a wedding, and that they are probably dealing with a lot right now.
6. He's Been Accused of Sexual Misconduct
There has been an accusation going around lately that he's been involved in some sexual misconduct that involves grooming, among other things. This is a serious allegation, and it's something that he has not addressed since the information came out and people began to read about it. We do not have many details, but we know that this is a serious allegation.
7. His Band Will No Longer Work with Him
When allegations of his sexual misconduct and grooming came out, his band, "Issues," made it clear that they are no longer interested in working with him. They've parted ways with Tyler Carter, and they issued a very public statement saying that they believe survivors.
8. He Co-Founded His Band
What shocks people is that he is a co-founder of his own band, Issues, and they made the decision to break away from him and move on. They are very unanimous on this decision, and they are not going to back down from it. He's yet to address this, but we imagine that he has to release a statement soon, right?
9. People are Speaking Out
Since the band fired Tyler Carter in their statement in September 2020, fans have been commenting about their own experiences with the former band member left and right. There are people accusing him of sexually assaulting him when they were young teens. People are not happy with him, and it seems that there might be a lot of accusers out there who are willing to speak up and share their stories.
10. Fans Support the Band
Right now, it seems that no one supports Tyler Carter. More people than not are accusing him, opening up, and making it clear that they believe these accusations after living through them. And, it seems that fans of his band are supporting the band's decision to move on and part ways with this guy.