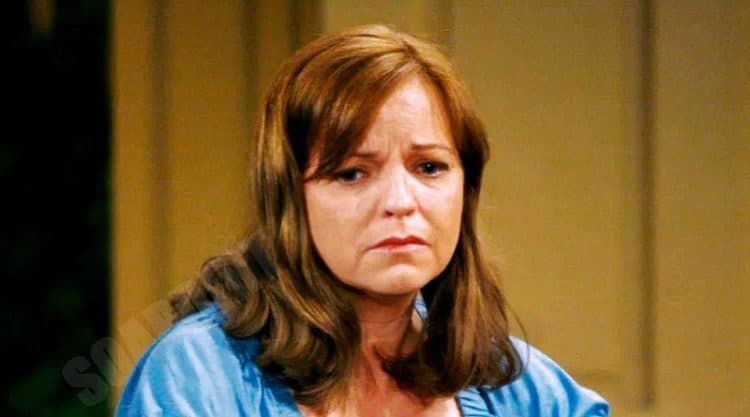 Actors in soap operas don't always get the credit they deserve, but if there's anyone who deserves their flowers it's Tricia Cast. For decades, Tricia kept soap opera fans entertained through her role as Nina Webster in the series The Young and the Restless. After her last appearance in the show in 2014, many fans assumed that Cast had decided to part ways with the show for good. Recently; however, news broke that she will be returning to reprise her role in November 2020. While it doesn't appear that her return to the show is permanent, fans are excited to have her back and they're excited to see what Nina's role will be. Keep reading for 10 things you didn't know about Tricia Cast.
1. She Never Expected To Play Nina For So Long
The soap opera world can be very unpredictable. Some characters, like Nina, can come and go for shows on decades while others can appear in just a few episodes and never been seen or heard from again. When Tricia was cast as Nina, she had no idea the opportunity would last as long as it has.
2. She Is A Writer And Director
Everybody is most familiar with the world Tricia has done in front of the camera, but she also has some interest in being behind the scenes. In 2008, she wrote and directed a short film called The Delivery. Unfortunately, we were unable to find any information on whether or not she plans to do more projects like this.
3. She Isn't Active On Social Media
Tricia has built a massive fan base over the years, and there are countless people who would love to connect with her on social media, however, she isn't active on any platforms. She has a Twitter account, but she hasn't posted anything in almost two years. She doesn't appear to have an Instagram account at all.
4. She Is An Emmy Winner
Nothing tells an actor that their hard work has been appreciated like winning a major award. In 1992, Tricia earned a Daytime Emmy Award for her role as Nina. She was also nominated for a Daytime Emmy for Outstanding Supporting Actress in a Drama Series in 1991 in 2011.
5. She Has Been Married Twice
Maintaining a relationship is hard enough as it is, and being in the entertainment industry only makes things more complicated. Tricia has been married to Jack Allocco from 1989 to 2000. She married Bat McGrath the same year and took a break from acting shortly after. The couple parted ways in 2019.
6. She Had A Close Relationship With Jeanne Cooper
Everybody needs someone they can look up to, and Tricia was lucky enough to find that person early in her career. She had a very close relationship with her The Young and the Restless co-star Jeanne Cooper and considered Cooper to be a maternal figure in her life. The two remained close until Jeanne's death in 2013.
7. She Is A New York Native
Tricia has spent the bulk of her career in Hollywood which is where The Young and the Restless is filmed; however, she is an east coaster at heart. She was born and raised in Long Island, NY, but it's unclear when she moved away. She currently lives in Tennessee.
8. She Is A Private Person
Even after spending decades in the spotlight, Tricia has never gotten caught up in the oversharing that has become so common in celebrity culture. She enjoys her privacy and isn't someone who shared much personal information with the public. In fact, Tricia doesn't even conduct many interviews. With all of the things that celebrities have to deal with, it's easy to see why she would prefer to keep a low profile.
9. She Has Been In Movies
The small screen isn't the only place where Tricia has gotten to let her talents shine. Over the years, she's also had a couple of movie roles. She made her first big screen appearance in 1980 with a role in the movie The Ghosts of Buxley Hall. Her most recent film role was in the 2009 movie Old Habits Die Hard. There's no word on whether or not she plans to return to the big screen.
10. She Was In An Episode Of Little House on the Prairie
The Young and the Restless will probably always be what Tricia is best-known for, but she's had roles on other successful series throughout the years. In 1981, she appeared in an episode of the now classic TV show, Little House on the Prairie. She also appeared in an episode of Married… with Children in 1997.