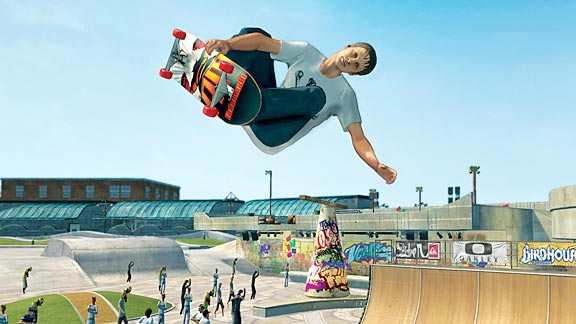 I'll never forget the first time I played Tony Hawk Pro Skater on the Dreamcast in college. I was so pissed at how hard it was but I was obsessed with the game and didn't stop until I could do every single trick in the book. Also, how could anyone ever forget the fact that Primus was booming throughout that whole game?!!? Honestly I can't recall how many hours I spent playing that game but it was considerably more time than I spent studying or doing anything even remotely academic. And this was back in 1999.
Fast forward nearly 20 years and Tony Hawk in video games is alive and well. In fact so much so that an entire documentary on the journey. Pretending I'm a Superman: The Tony Hawk Video Game Story is an upcoming film about the formation of this incredible video game series as well as the effects it had on real life skateboarding.
The trailer (which we have below) features some interview with developers, Hawk himself, and many more. Right now the project is currently on Indiegogo.