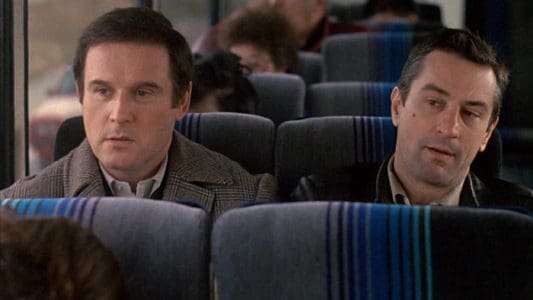 Willie Nelson is the kind of classic singer you either get tired of and stay away from for a long while or stick by through thick and thin without doubting him for a second. There's really no middle ground here when you're a fan of this man. He's been making hits for longer than a good portion of us have been alive and has been popular for as long as anyone living can remember. Sure he got into some trouble for a while and had to make a comeback, but as of now he's doing alright and still out doing what he loves to do. For a man to come through that many hardships and still find some joy in the passion that made him what he is today it's inspiring to note that as bad things got he never let his fans down.
Here are just a few of the movies that have benefited from his songs.
5. The Scientist – The Judge
Robert Downey Jr. plays a successful lawyer whose father has just been convicted of running down a man with his truck. Upon heading home however he's greeted with a very surly and unfriendly attitude as the tensions between him and his father heat up after years of not speaking to one another. Their issues are eventually put on the table but not completely resolved as he seeks to defend his father no matter how they feel about one another.
4. Midnight Run – Lawless
https://www.youtube.com/watch?v=0wQsYjnDvpE
Lawless is essentially the story of three brothers that run a fairly successful alcohol distribution business in the back woods, far away from where the law sees fit to touch them. When problems begin to arise and their business starts to suffer however they eventually find the need to fight back. The only problem is that their enemies are bringing the big guns, as in hired lawmen and ruthless criminals that will stop at nothing to see them ruined.
3. Hello Walls – Legion
I couldn't find the clip but I know that this song is used in the scifi film Legion in which God has finally tired of mankind's wickedness and has sent the hounds of heaven to possess anyone and everyone they can in an attempt to cleanse the world and stop the birth of a young child that can bring humanity back to its senses. The only help that humanity will have until then is the archangel Michael, who has forsaken his place in heaven to protect the child from his heavenly brethren.
2. Good ol Boys – Dukes of Hazzard
What's so great about this is that Willie actually starred in the remake of The Dukes of Hazzard along with Sean William Scott, Johnny Knoxville, Jessica Simpson, and Burt Reynolds. He took the role of Uncle Jessie and made it a tad bit funnier than it had been in the past, which is to say that I don't recall Uncle Jessie getting high in the barn using an apple as a bong.
1. On The Road Again – Shrek
Okay this one isn't performed by Willie Nelson but it is his song. Shrek just seemed like a nice way to end this list, funny and touching but not too sappy.
Willie Nelson is going to be remembered throughout history as one of the greats.
Save