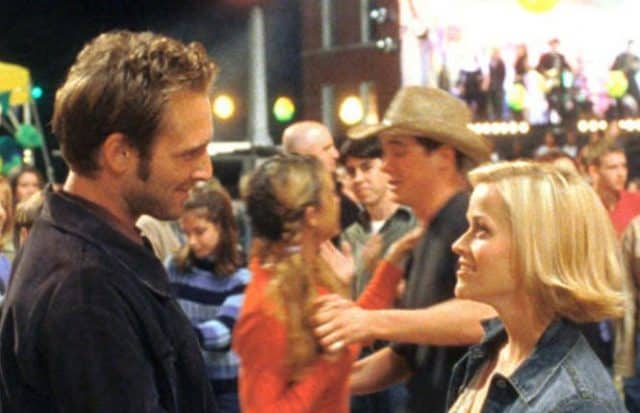 Every time you hear Lynyrd Skynyrd's song Sweet Home Alabama start up you can't help but feel the need to tap your toes and get down on the dance floor. Well, maybe it's just me and a lot of other people but this song has been so popular for so long that you couldn't possibly mistake it for anything else. It doesn't really matter where it's used or how, the iconic "Turn it up" is a call to dance and to just enjoy yourself for the next few minutes while the song runs its course. It's one of those feelgood down home songs that a lot of people would gladly admit just makes you feel good about yourself at the moment and is meant to be enjoyed.
I think these clips would help you agree at least in part.
5. 8 Mile
It's not exactly the same but it follows the same melody and it makes for a great comedic moment in a movie that's otherwise very dramatic. 8 Mile is more or less the story of Eminem and how he came to be one of the most well-known rappers in the industry. The story is embellished quite a bit but the idea is sound enough that people get the gist of it.
4. Joe Dirt
A lot of folks tended to think that David Spade wasn't much to watch without Chris Farley by his side and they might have been right for the first few years. But eventually Spade found his groove and started doing his own thing. Joe Dirt was one of the rare moments in his film history when Spade found something that actually resonated with people, but the sequel kind of lost the point of the first film.
3. Carpool Karaoke
Carpool Karaoke seems like it would be a lot of fun, and it's amusing to watch. I'd like to be on the sidewalk just in time to watch this car go by with James Corden and whoever his guest was trying to belt out one song or another. It'd be especially funny if the windows were wide open and the guys were just flat out wailing the tunes out. That'd be pretty cool.
2. Sweet Home Alabama
This is all about remembering where you came from in one regard. Falling in love with that place all over again is another part of it, since it's very easy to become disillusioned about one's home if you find something else that is far more attractive. It's always important to remember just how much love you still have for your home however, and why.
1. Con Air
It's a bit of an ironic moment when a bunch of convicts, after narrowly escaping a firefight with authorities, start celebrate by blasting a Lynyrd Skynyrd song. Apart from this the convicts seemed like they were being pretty smart about everything else. But cheating death and escaping capture could possibly do enough to make a person leave their guard down.
This song is just awesome and stands out as one of the most popular in history.