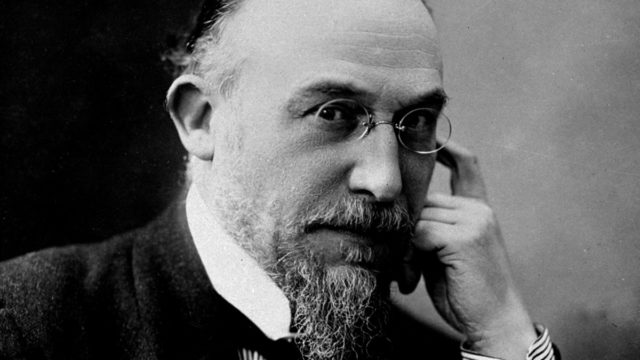 Erik Satie was a French composer who was considered to be a bit of an eccentric person as well. His music is quite capable of lulling a person to sleep or calming them down in a manner that is rather quiet and even unassuming. It's simply THERE, in a quiet, off-handed way that doesn't make too many demands and doesn't offer empty promises that can't be filled. Keep in mind I'm describing my own reaction to it, but you might have a different one if you listen. To be honest it seems very light and quite pleasant to the ear.
It's not something that needs to be taken lightly but it is something that make a good background.
5. Man On A Wire-Gymnopedie No. 1
Despite the obvious danger to life and limb Man On A Wire was considered to be more of a snooze film than anything. Quite honestly the thrill of being up this high with nothing below you but a wire no thicker than a person's wrist at best is absolutely terrifying. This is not a time when you would feel it necessary to use anything but the most calming of music to steady your nerves and put steel into your spine.
4. Mr. Nobody-Gymnopedie
This is a very odd film in which a single person is able to view every last choice that could possibly be made following one of the most traumatic moments of his life. Each choice leads him down another pathway that can be considered good or bad, until he finally realizes that making neither choice is the way that he needs to go to fix everything and thereby realign his life as it needs to go.
3. The Painted Veil-Gnossienne 1
Sometimes it takes living with one another in the most dire of situations to figure out what is most important in a relationship. When Kitty and Walter cannot come to an agreement about a divorce after her infidelity Walter makes it his mission to make her as miserable as possible. Yet when they finally really get to know one another, despite being married, they come to realize just how much they care for each other.
2. Another Woman-Gymnopedie No. 1
No one likes to realize that their life has been somehow empty and meaningless, especially if they consider themselves to be something of an expert on how they live and who they really are. But when a metaphorical light is shone on them at just the right angle they begin to realize that all the ways they've been and the manner in which they've treated people has been less than kind they tend to take a step back and try to at least sort out their feelings on the issue.
1. The Man Who Laughs-Gnossienne No. 1
This is a silent horror film from the 20's that is perhaps one of the oddest entries to date but is still something of an interesting piece since it was in a big way an inspiration for a very familiar villain. If you have to be told who after seeing the lead actor then you might need to go and read a Batman comic.
Satie definitely had a sense of style, quiet as it was.