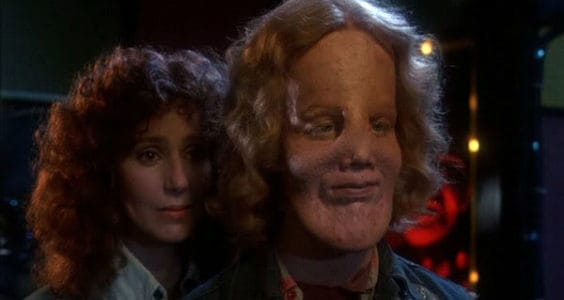 Those that remember Cher from the good old days will remember her as one half of the Sonny & Cher Comedy Hour. She's been singing and acting so long that's become impossible to ever forget her. Lauded as the Goddess of Pop she's been an icon for longer than many people have been alive, and has brought to the music industry a style that is all her own and yet has helped so many acts push forward in a way that at one time was largely unprecedented. It has to be said that she is without a doubt one of the most talented women in the music industry, and has been a mainstay in music and Hollywood now for a long time.
Here are just a few ways in which her music has been used to influence music and Hollywood.
5. The Voice – Believe
I honestly have never watched The Voice but hearing someone sing a Cher song in perfect harmony, and as a COUNTRY song, is absolutely riveting. This guy is just on point with his singing as is obviously impressing the judges with his selection and his rendition of this piece. You have to wonder if Cher was legitimately impressed if she heard it as well.
4. Burlesque – You Haven't Seen The Last of Me
Burlesque has the feel of a long, very long soap opera in which the roles are slightly overdone and even a bit over the top just for effect. But the truth of it is that Cher is still on top of her game as she shows through with a performance that is still top notch and songs that prove that her voice is still able to captivate an audience. Somehow some people almost forgot that Christina Aguilera was in the film.
3. Stuck on You – Human
The movie wasn't exactly the biggest hit at the box office but it did attract a few notable stars to the soundtrack as well as to the actual filming. Cher wasn't just in on the soundtrack, she played a part as well in the movie and was just as wonderful as she always is despite the fact that her role wasn't really meant to stand out as much. Still, she's always a nice extra.
2. Mermaids – The Shoop Shoop Song (It's in His Kiss)
This is a touching movie that is narrated by a young girl who is seriously confused about her life and her place in it. Her mother is off the rails most times but does care while her younger sister seems to be just along for the ride. All in all they are a loving family but they do have their issues, most of them being that they just can't seem to connect on a deep enough level to make things work.
1. Mask – Little Egypt
This is a very tragic story about a wonderful, intelligent and very resourceful young man that was born with an elongated skull due to circumstances of his birth. Cher plays a mother that loves her son dearly but is also a part of a biker gang and is heavy drinker. Her son's issues are quite serious but she is adamant about giving him a shot at a real life.
Whether it's acting or singing, Cher is still one of the greatest.
Save
Tell us what's wrong with this post? How could we improve it? :)
Let us improve this post!