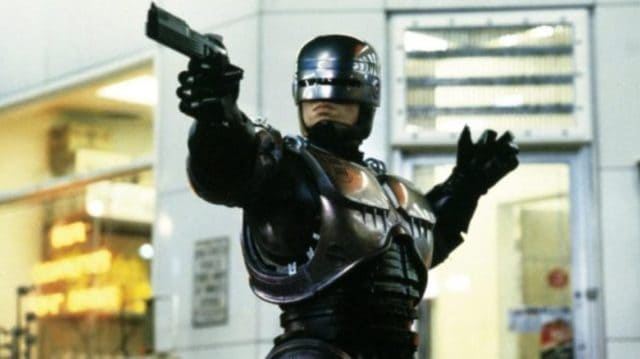 Whether these movies were shot in Pittsburgh, intended to emulate Pittsburgh, or were only partially shot in the city they've become some of the most renowned films in history for one reason or another. The famed Steel City has the distinction of being one of the oldest cities in the United States and was originally owned by the French and the British. It's been considered US territory since around 1776, and since then has been one of the best known cities in the nation. As of 2015 it was also deemed as one of the most livable cities in the world.
That's the kind of city you can be proud of.
5. Slapshot
For those people that abhor violence in sports this definitely wouldn't their type of movie. Slapshot is about a team that's about to be folded up and cashed out. They attempt to make fans care about them again by becoming increasingly violent and making sure that the violence is what people remember and nothing else. However this kind of backfires on them since by the final game the owner is still going ahead with closing the team out and their final opponent has loaded up with goons that are intent on nothing but harm.
4. The Deer Hunter
When three friends enlist in the military to head over to Vietnam they don't seem to realize that things are going to change in ways they can't fully understand. When two of them are made to play a deadly game of Russian Roulette after being captured they manage to escape, but not without consequences. While two of them make their way back to the states, one of them stays behind and slowly descends into the madness that has gripped him so firmly.
3. Robocop
When an up and coming police officer is gunned down in the line of duty he becomes the test subject for a new brand of law enforcement that is aimed at replacing police officers with something far more reliable. Of course this doesn't sit well with the cops, but when it's discovered that one of their own has been used for this experiment it REALLY doesn't sit well with them. When Murphy, the murdered officer, starts to regain his memories and realizes what happened to him, he begins to take his life back one piece at a time.
2. Stigmata
Frankie is just a hairdresser from Pittsburgh that wants nothing more than to live her life, party when she wants, and basically lead a life that's more than ordinary but less than anything she's suddenly forced into. When she's visited by a spirit that begins to torment her she is forced to suffer through the stigmata, the wounds of Jesus Christ that were inflicted during the crucifixion and are rumored to be visited upon those that are intensely devout.
1. The Silence of the Lambs
Despite the FBI's search for the notorious Buffalo Bill as he's been dubbed, this movie quickly becomes more about Hannibal Lecter and his budding relationship with Clarice Starling. Everything else just seems secondary.
Pittsburgh has a very great reputation for being famous in one way or another.