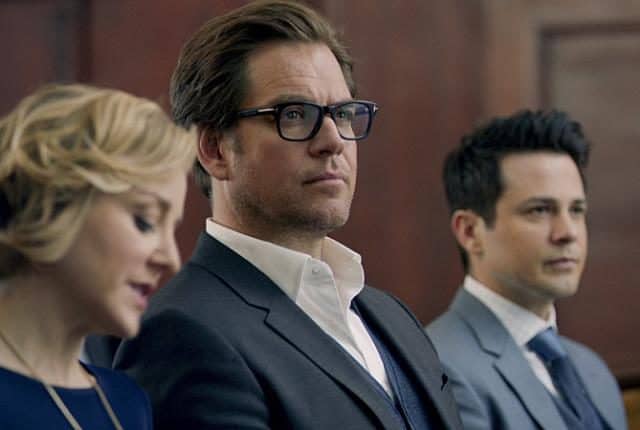 Michael Weatherly leads the cast of "Bull" airing on CBS. Dr. Jason Bull founded a successful business called Trial Analysis Corporation. Bull is a brilliant and personable psychologist with a tremendous insight into the human psyche and all things psychological. His employees are comprised of a collection of brilliant experts in defense, neurolinguistics, law enforcement, cyber intelligence and more. The plot centers around trial mock ups which delve into the depths of what drives attorneys, jurors and everyone involved in trials do what they do.
All of this is done to create strategies that stack the odds in his clients' favor. The drama is based on the career in the early days of Dr. Phil McGraw. If you're into psychological manipulation and mastery, this may quickly become your new favorite.
The top 5 moments of season one will give you a good taste of what to expect from the series.
1. Benny Comes Clean
Prosecution of criminal cases places the prosecutor in the position of pushing for conviction by nature of the way the system works. When guilt is proven in a court of law, the bad guy goes to jail and justice is served, but this isn't always the case so to speak. There are times when the actors in the courtroom go through the motions of performing their duties, but something can go terribly wrong. In this clip, Benny tells Bull about the time that he sent an innocent man to prison. It looks like the need for analytics is alive and well within the justice system.
https://www.youtube.com/watch?v=0nM-Oj2i4FQ
2. Bull Cutting Corners
This clip shows Bull in action as he manipulates of of Withrow's employees to testify against him. Find out how Dr. Bull uses his intuitive and intentional mastery of psychological discourse along with his grasp of human nature to get to the heart of the matter. He is able to cut through mental rhetoric happening in the minds of the witnesses that he cross examines and pull the truth out of them. This episode shows how he and his team work together to bring the truth to light.
https://www.youtube.com/watch?v=hkhfEDifkms
3. Bull-This is the Fun Part
In this clip, Bull and Gil are going over their closing statement. With this master of puppetry, the culmination of the hard work that is put into each case is summarized with brilliance at the end of the court battle. This is the last shot to turn cases in their favor.
https://www.youtube.com/watch?v=YZBoyMRuIwk
4. Never Saw the Sign
Bull is helping a client who is being charged with vehicular manslaughter is episode 7 of season 1. This riveting scene deals with a railroading scheme as a state assemblyman who is less than stellar would have an advantage if the verdict is returned as guilty. Bull uncovers the facts which are startling as he works his magic to see that true justice is served in the case.
5. EJ
The 10th episode of season one is filled with a few twists and plenty of secrets that Bull and his team must bring to light. CEO Ginny Bretton's company is being charged because it is alleged that the company's self driving car killed an employee. Ginny has a lot of secrets and they could sabotage any potential win. Watch to find out how Bull and his impressive cohorts discover the facts surrounding the case.
Final thoughts
If you enjoy a good psychological thrill, Bull is a brilliant drama filled with twists and who dunnits. There aren't many dull moments in this series. Watch the talented team as they unravel mysteries with pop-up insets of yet more intrigue where you least expect it.