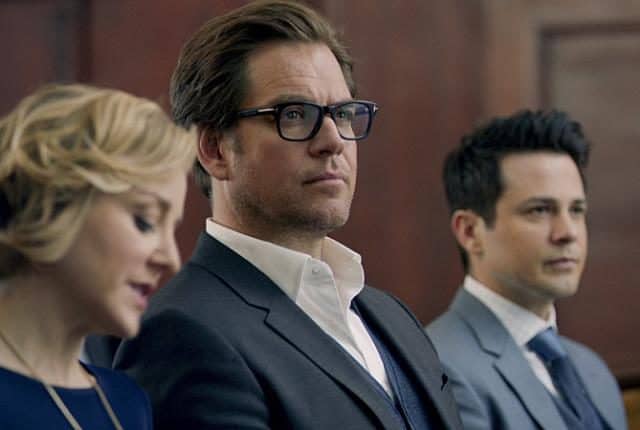 Bull is sort of a legal drama in the sense that it is centered around a psychologist named Dr. Jason Bull who specializes in legal trials. To be exact, he specializes in helping his clients choose the jurors who are most amenable to their arguments as well as the arguments that will have the most effect on those jurors, thus resulting in a TV show that is both fresh and familiar at the same time. Regardless, Season 1 of Bull proved to be successful, with the result that Season 2 started up on September 26.
What Did We Learn from the Bull Season 2 Premiere?
Once more, the first episode of Season 2 sees Bull helping a client win their legal case. However, this particular case is complicated by his relationship with Diana Lindsay, who happens to be representing the other side of the legal case.
In short, the legal case features Kara Clayton, the wife of a billionaire who has been accused of murdering him in order to get her hands on his vast fortune. The interesting thing is that Kara chooses to stab herself a number of times before shooting her husband, which makes her claim of self-defense seen that much more believable. However, the husband's estate is not convinced that Kara's account is an accurate description of what happened, which is where Bull comes in.
Like usual, the contest between the two sides goes through some twists and turns. For example, Bull convinces his client to offer Kara a $500 million settlement. However, this fails because Kara is planning to claim a much bigger share of her husband's $6 billion fortune, which she will be able to do so long as she manages to convince the jurors that she did indeed shoot him in self-defense. When the legal case proceeds to the juror selection, there is a moment of drama when Bull becomes enthusiastic about a juror who could help him win but turns out to have been planted by Diana. The result is some shouting at Diana and then Danny, which is cut short by Danny pointing out Bull's contribution to making the mistake.
In the end, one of the biggest questions in the legal case is why Kara's fingerprints were not on the gun even though she claimed to have shot her husband in self-defense. However, Bull's team is able to figure out the approximate details of what happened during the shooting, which is used in combination with the revelation that Kara had studied human anatomy in college to beat her on the witness stand when she shows up to testify in a wheelchair. As a result, Bull's contribution helps his client win the legal case, which results in a handsome payoff for the benefit of his team. Furthermore, Diana states that the legal case helped her establish her reputation in New York City even though she lost, meaning that she will be making a return in the not so distant future. Summed up, this episode is much the same as other episodes of Bull, which will suit some people more than others.
What Can We Expect from the Rest of Season 2?
Summed up, it seems that we can expect much the same from Season 2 of Bull. For people who responded in a positive manner to the 23 episodes that made up the first season, this will come as welcome news. However, people who are less than enthusiastic about the TV show might want to spend their time watching something else.