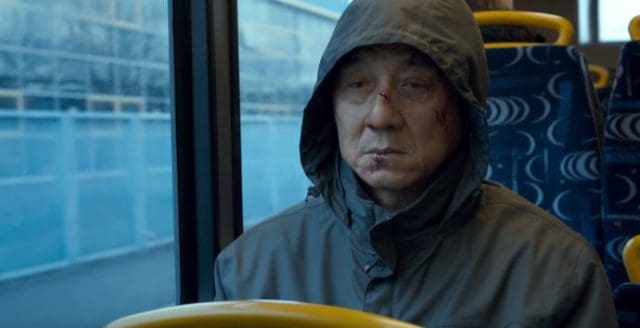 Jackie Chan has been one of the most impressive and fun to watch actors when it comes to fight scenes for a long time now. A lot of his scenes have included some of the most acrobatic and engaging moves that have ever been seen in film and he's become well known for his use of props in many scenes. This is after all a guy that was in a film with Bruce Lee as an extra. He was there and gone in an instant but at the very least he established his own career and has become something of a legend himself.
His fight scenes can easily be deemed as epic.
5. Rumble in the Bronx
I don't know about a lot of other people but this was where I really started to notice how good he was and how entertaining he could be. The film wasn't the greatest but watching his action sequences was a lot of fun since he seems able to use just about anything to help out with a fight. It would certainly help when taking on multiple opponents.
4. The Forbidden Kingdom
This is a scene that a lot of people were clamoring for months if not years in advance. Jet Li had already been established as one of the greatest martial artists in film, but he had yet to take on someone that was just as skilled and just as famous. Putting these two together didn't make an awesome film but it did make for an awesome scene that's hard to forget.
3. Rush Hour
This was something of a culture clash in a very east meets west kind of way. Chris Tucker had the fastest mouth in the movie and Jackie Chan had the fastest hands. One of them could talk his way out of just about anything while the other was an expert fighter that couldn't manipulate anything but could certainly beat his enemies into submission.
2. Shaolin
He played a smaller role in this film but it was a fun one to watch since he plays the cook and groundskeeper. All that work that he did made him exceptionally strong but he had no idea that it would avail him in a fight. When he went at the other fighters using the movements he practiced in his everyday duties however it became apparent that he knew how to fight, just in a different manner.
1. Legend of Drunken Master
This is one of his best and most talked about movies since it shows him in a way that is not the most glamorous but somehow carries the most weight when talking about Jackie Chan. Drunken boxing is considered by a lot of people to be a very odd and not so useful style but yet it affords one a measure of the unknown and unexpected if they do decide to employ it. In this film however Chan takes that title very seriously since his character gets quite sauced in order to really be effective.
Jackie Chan is one of the best ever martial artists to take to film.