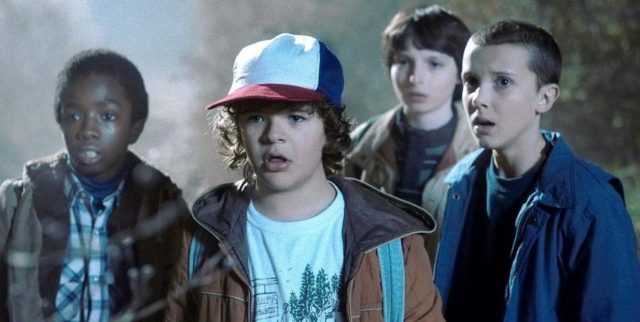 Kids in movies and on TV have been a big draw for moviegoers and viewers since Timmy on the unforgettable early TV drama, "Lassie". And, since then, major talents like Ron Howard actually got their start in the biz as child stars. Who could ever forget his adorable face on "Mayberry"? Now, his talent has carried him to new heights as a producer and director. So, who are the top five child actors on TV currently? Well, here are my picks:
1. Alyvia Alyn Lind as Faith Newman
She's probably best known for her work on the soap opera "The Young & the Restless" where she plays Victor Newman's granddaughter, Faith. She's actually been portraying that character since 2011 and she lights up the small screen in all of her scenes. She has such amazing talent for someone so young. In addition to that, she also co-starred in Dolly Parton's "Coat of Many Colors, "Circle of Love", and "Christmas of Many Colors". They were all movies made for TV and she played young Dolly in them. She also played young Amanda Clark on the hit but now canceled "Revenge". You've undoubtedly recognized her in a number of commercials on TV as well, including but certainly not limited to the unforgettable "Eggos" commercial.
2. McKenna Grace as Faith Newman
Like many TV shows and movies, several different actors or actresses have played the same part at different times. So, Faith Newman was also played by McKenna Grace from 2013 to 2015. She's also currently playing Penny Kirkman on "Designated Survivor". On the show, she is the daughter of Kiefer Sutherland's character, President Kirkland. She was also in "Independence Day: Resurgence", "Once Upon a Time", "Gifted", and "Amityville: The Awakening", which is yet to be released. In addition, she played a recurring role on the recently canceled CBS series "CSI: Cyber". Too bad, too, because it was a great series. Busy little girl!
3. Atticus Shaffer
Born in 1998, young Shaffer looks younger than his actual age and plays Brick on the hit ABC show "The Middle". A brittle bone disease has kept him small in stature, which is a benefit for a child actor. He has also played in other shows and done a ton of voiceover work on projects like "The Penguins of Madagascar" and "The Lion Guard".
4. Albert Tsai
This little guy plays opposite the forever-funny, Ken Jeong, on the ABC sitcom "Dr. Ken". In my opinion, anybody who can share the screen with Ken and not break into laughter during every scene is a champ. And, obviously, young Albert has learned a thing or two from the great "Hangover" funny guy who is actually a doctor in real life. Albert has also played Bert Harrison on "Trophy Wife", which was another ABC comedy series, and earned him a Best Supporting Actor nomination in 2014 at the tender age of just nine.
5. Anyone on Stranger Things

While Millie Bobbie Brown will probably get the most awards and acclaim for her part as Eleven, you cannot deny that every single one of these kids makes you want to watch this show for as long as possible. They all do an incredible job.