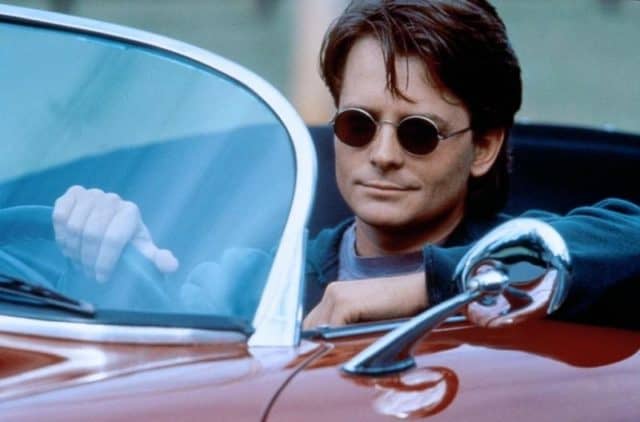 The role of the doctor in any film has taken a great leap forward in the past several decades. When most people think of the term "doctor" they tend to think of a traditional physician, MD, or equally skilled individual. As time has gone on however the title of doctor has been used to describe more than just a traditional role, and has been affixed to those that are known to earn this role within several different disciplines. In the movies however, "doctor" is still fairly traditional term, and is commonly affixed to those characters that have attained their rank through years of study and experience.
Here are our picks for the top 20 movie doctors (in no particular order)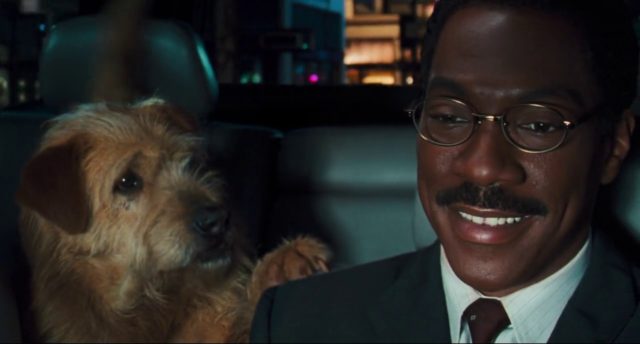 Eddie Murphy as Dr. Dolittle – Dr. Dolittle
The ability to speak to their patients might be worth its weight in gold to veterinarians around the globe. Dr. Dolittle is a celebrated doctor that has, since childhood, been able to speak with animals. As the years go by he forgets this talent, and it is only when he begins to speak to and understand his youngest daughter's guinea pig, Rodney, that he realizes the gift never really left him.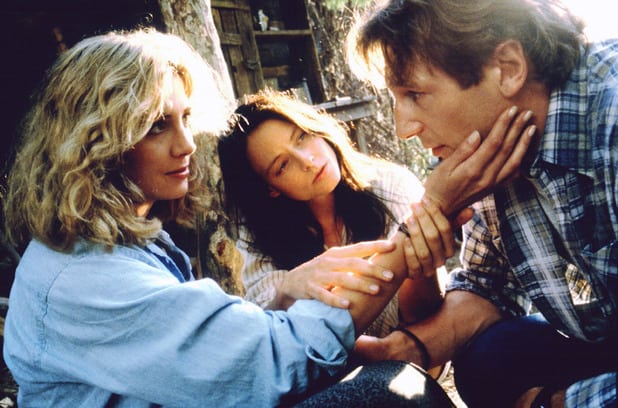 Liam Neeson as Dr. Jerry Lovell – Nell
Whether he's being a hero or a villain Liam Neeson is a beloved actor that knows how to play his character to the best of his ability. In Nell he portrays a town doctor that comes upon a young woman living on her own in a cabin within the woods. Nell's mother suffered a stroke before passing away, and with much patience and a great deal of compassion the good doctor eventually coaxes Nell from her place of seclusion in order to show her a bit of the wider world.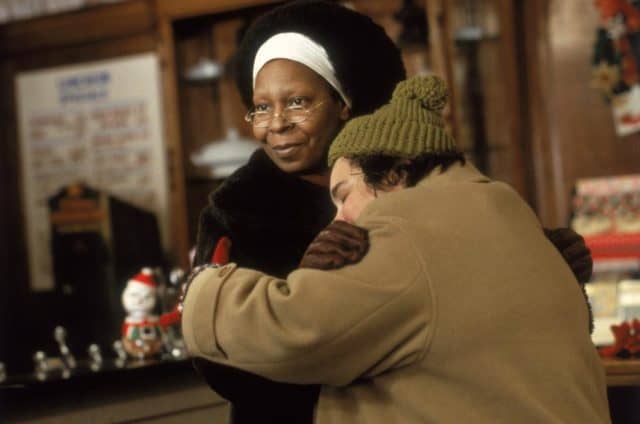 Whoopi Goldberg as Valerie – Girl Interrupted
Some might not care for Whoopi Goldberg, but when she plays a no-nonsense character she is very much in her element. As one of the authority figures in this film she deals continuously with the antics of several of the girls that enter her ward. Dealing with a cast that constitutes of a star-studded lineup that includes Angelina Jolie, Brittany Murphy, and Winona Ryder to name a few, it's impressive that Goldberg manages to come across the voice of reason and the one figure that can eventually calm most of the girls down.
Robin Williams as Chris Nielsen – What Dreams May Come
There are many that would state that this is one of Robin Williams' saddest films to date. When he loses his children to a devastating accident Nielsen becomes lost and unable to focus on anything. His wife is no better and slowly but surely begins to slip away from him, creating a schism between them that cannot be repaired until one or the other seeks to reach out. As a Robin Williams' film this is quite deep, and more than a little heartfelt.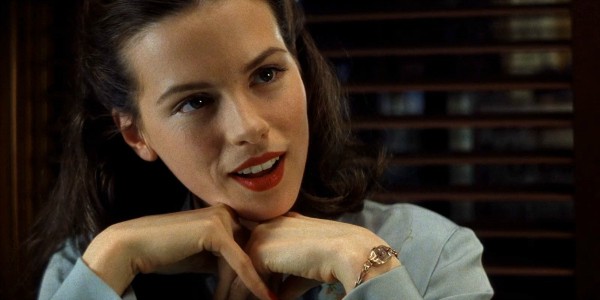 Kate Beckinsale as Evelyn – Pearl Harbor
So technically she's not a nurse, but as a Lt. Nurse she one of the few medical staff that manages to stick out. Her role on screen is quite powerful and her character is as no-nonsense as it gets. Perhaps her biggest achievement is that for a woman with such an obvious British accent, she is remarkably skilled at sounding like an American.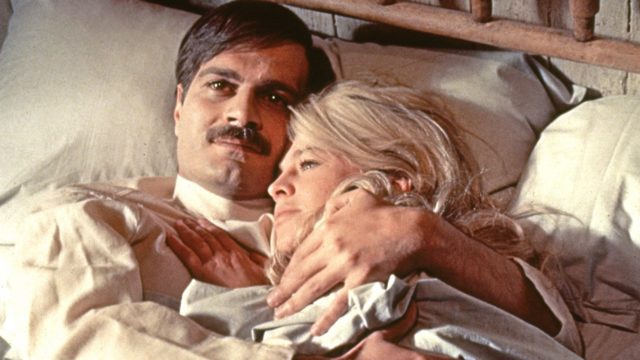 Omar Sharif as Dr. Zhivago – Dr. Zhivago
As sad a story as was ever told, the tale of Dr. Zhivago is one of the many that is told during the period of World War I as Russia is going through a massive upheaval. Dr. Yuri Zhivago is at this time a medical student as well as a poet seeking to live an idealized life in the midst of the current strife that has encompassed Europe. His tale is one that experiences a great number of ups and downs as he seeks to lead a fulfilling and ultimately happy existence, but at the end of the film as he seeks to gain the attention of a woman he believes to be his long lost love, he suffers a heart attack and perishes. It is revealed later on that he conceived a child with the woman he loved, as she is eventually revealed to Yuri's half-brother.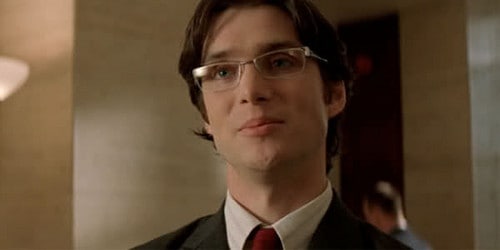 Cillian Murphy as Dr. Jonathan Crane – Batman Begins
Not all doctors are helpful individuals. Some actually take a far different tact when attaining their prestigious role. Dr. Crane, better known as Scarecrow to Batman fans, is a seriously demented individual that years ago learned how to delve deep into the psyche of another person in order to determine their greatest fear. As Batman villains go he's not the most powerful, but he very much among the most dangerous.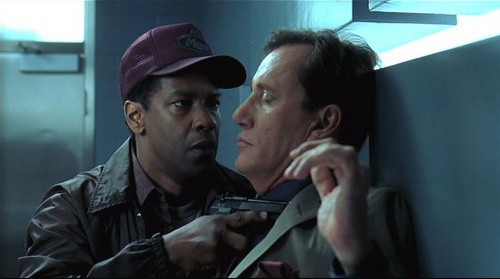 James Woods as Dr. Raymond Turner – John Q
There are few other individuals that, when playing doctor, seem to deserve a big fat punch in the mouth just for being who they are. James Woods can be the friendliest good guy or the most despicable bad guy any day of the week. But when he plays the role of a doctor he seems extremely condescending. Even if the motives of his character are good, his bedside manner is usually a little off-putting, which makes him one of the most memorable doctors, but also one that you can just love to hate.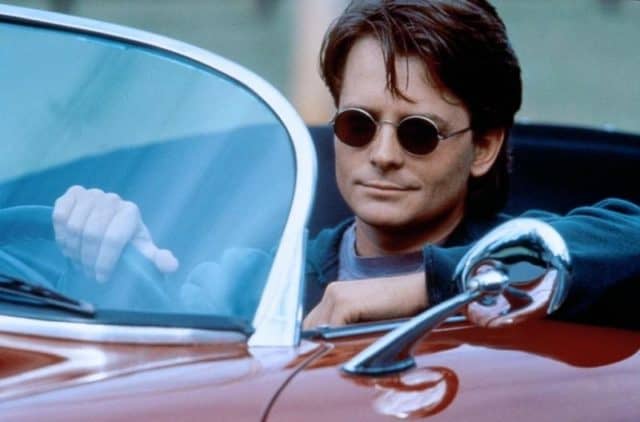 Michael J. Fox as Ben Stone – Doc Hollywood
This is the guy that people have come to know so well as Marty McFly that it's hard to remember him as anything else. As Doc Hollywood however the fun and hilarity don't seem to end as he runs afoul of a small country town after plowing through a fence and showcasing his famous attitude to a judge that doesn't seem to think he's too charming. Luckily for Dr. Stone he ends up serving his time in the one place where he knows how to be the best at what he does.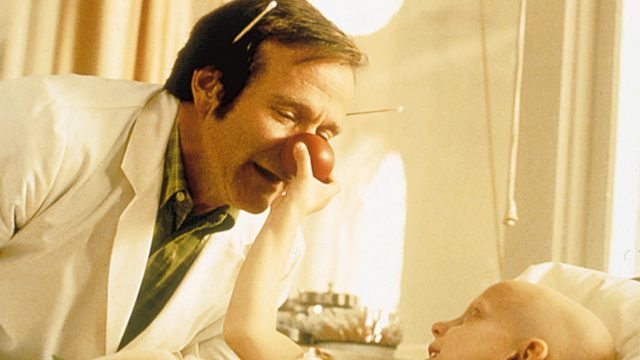 Robin Williams as Patch Adams – Patch Adams
There is a definite reason why Robin Williams shows up on this list more than once, and that is because in his time he became a legend that raised the bar for other comics and actors in a way that few ever could. As Patch Adams his hilarity was infectious and hard to resist, but his sense of the dramatic and his need to show that the world of medicine was more about treating the patient than the disease is simply epic.
Harrison Ford as Dr. Richard Kimble – The Fugitive
Not many people can play opposite of Tommy Lee Jones and still look like the star. Thankfully, Harrison Ford already had plenty of experience dealing with tough guys and as a result played his part smoothly and to a tee. As Dr. Kimble he's perfect in that he's knowledgeable, resourceful, and yet still seems to be completely vulnerable. Coming from such roles as Han Solo and Indiana Jones that's quite a jump.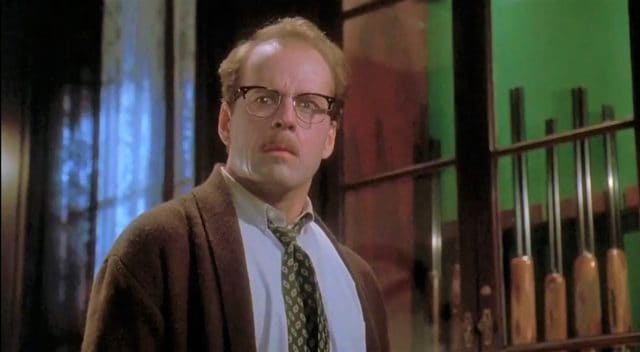 Bruce Willis as Ernest Menville – Death Becomes Her
Coming from the role of John McClane in Die Hard it's kind of hard to equate that same person with the lovable but clueless Dr. Menville, a plastic surgeon with a lovely but overbearing wife and a life that is anything but satisfying. It might be said that Willis is completely underwhelming in this flick, but his comic relief and hapless character are actually one of the high points of the film.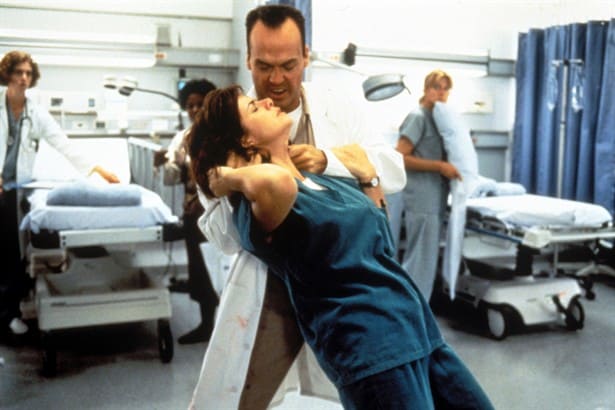 Marcia Gay Harden as Dr. Samantha Hawkins – Desperate Measures
While she might not be the highlight of the film, Harden is by no means a simple extra to be flung aside. Portraying the doctor of a sick child that desperately needs a transplant, Harden is a tough as nails individual that makes it plain and clear that she will not abandon her patient no matter if he costs her life to do so.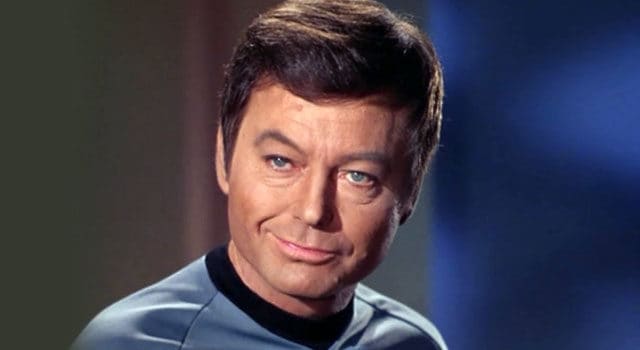 Jackson DeForest Kelly as Leonard "Bones" McCoy – Star Trek
The iconic, the one and only, the wise-cracking, grumpy, irreplaceable Bones has been a Star Trek fixture for as long as many can remember. His classic lines and continually grumbling demeanor have become as much a part of the show as any other feature that fans attempt to emulate and hold in high regard. While his role has been taken over by Karl Urban in the newest movies, Kelly's trademark banter with Mr. Spock and dubious bedside manner will always be remembered in the annals of Star Trek.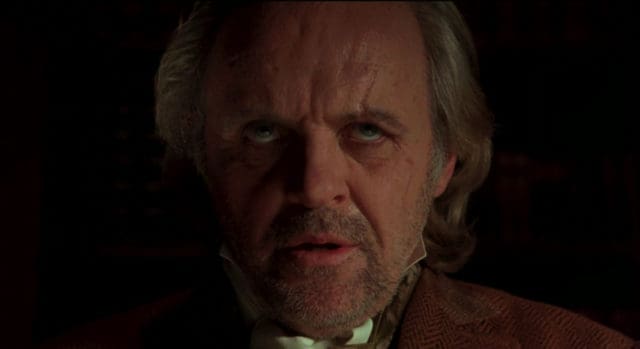 Anthony Hopkins as Dr. Abraham Van Helsing – Dracula
There is something so soothing about watching Hopkins play a role that is almost counterpoint to the stiff, almost unyielding character that is played by Keanu Reeves. As the famed Van Helsing, Hopkins seems to be having a blast as he helps and directs those seeking to find and eliminate the prince of darkness, even going so far as to laugh and enjoy a bit of dark humor as the other members of the cast are directed to think of him as an old and slightly off balance old coot. This of course only makes him that much more enjoyable.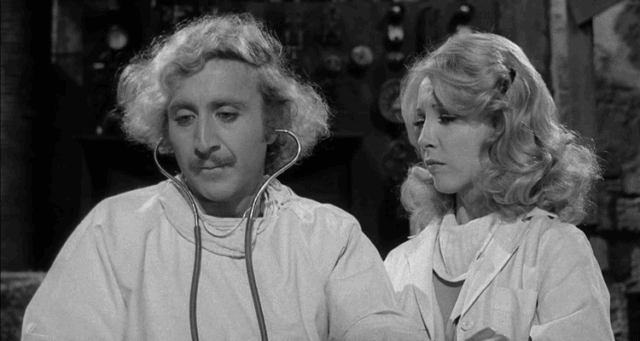 Gene Wilder as Dr. Frederick Frankenstein – Young Frankenstein
Many an actor has taken on the role of Frankenstein, the scientist, not the monster, and either failed miserably or astounded audiences with their sheer audacity and volume. This is not that type of movie. Instead, Frederick Frankenstein is the grandson of the original Victor Frankenstein and is only drawn into his grandfather's machinations when he inherits the castle where Victor produced his first monster. Hilarity ensues when Igor mistakenly brings him an abnormal brain, which of course creates another monster that is more than a little unhinged.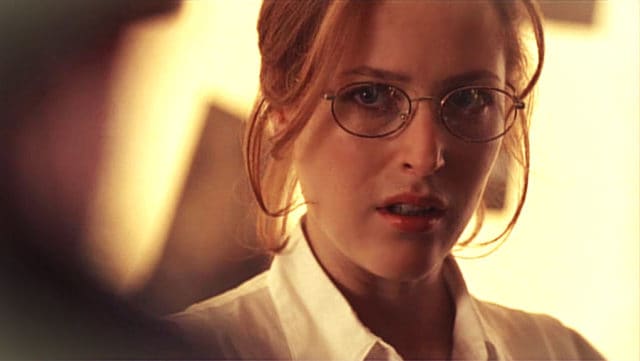 Gillian Anderson as Dr. Dana Scully – X-Files
Logic and the unexplained don't seem to pair well when one is working in the most controversial of areas of the FBI. If there are any special skills that Dr. Scully can list on her resume besides her medical training, it would have to be constantly putting up with Fox Mulder and his many different conspiracy theories and ideas that aliens and all sorts of other unexplained phenomena are absolutely without a doubt real. Given that she came into the role of Mulder's handler as a skeptic and non-believer, it's not much of a wonder that Scully eventually became the right person to deal with her rather erratic co-worker.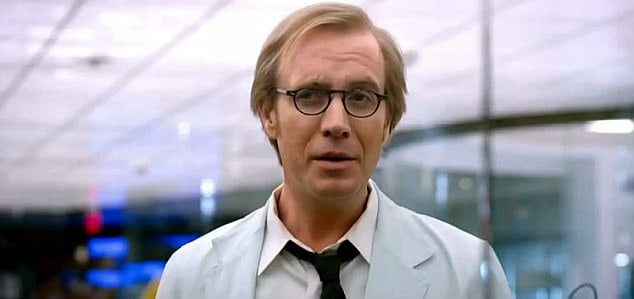 Rhys Ifans as Dr. Curt Connors – Amazing Spiderman
Ifans simply has that diabolical look that makes him seem eddy when he's a good guy and downright creepy when he's the bad guy. To be fair Connors was attempting cutting edge research that could be beneficial to humanity, but consider that he was working for those that looked at the bottom line and not the intrinsic value of the research, it's not much a wonder why he went a little berserk. That and the lizard DNA that sent him a little over the edge no doubt had a lot to do with it as well.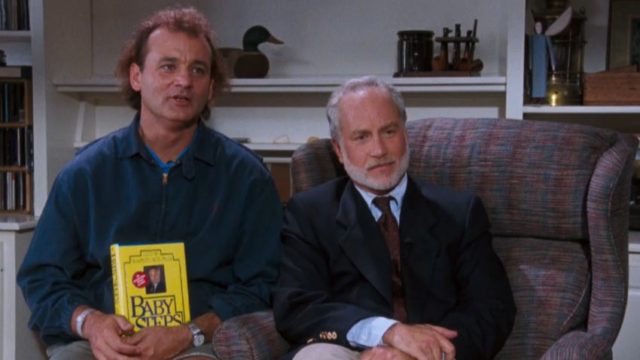 Richard Dreyfuss as Dr. Leo Marvin – What About Bob?
So really, what would you do? A patient that exhibits multiple psychological issues walks into your office, your life, and proceeds to rip it all apart without ever knowing what he's doing. What would you do? Some people figure that Dr. Marvin was completely justified in his use of "death therapy" when dealing with Bob Wiley, but then again, it didn't turn out too well. It goes to show that those that plan for success often don't know what to do when those plans get haphazardly stepped on by something they don't fully understand. And naming your son Sigmund is a little pretentious.

Anthony Hopkins as Dr. Hannibal Lecter – The Silence of The Lambs
Hopkins makes this list twice for good reason, he's just that good. Whether he is playing an off the wall character such as Van Helsing, or the quiet but deadly figure of Hannibal Lecter, he is simply that gifted. His eerie tone of voice, the calm manner in which he beats an officer to death with his own night stick, and even the fortitude it must take to wear another man's face are simply a few of the things that make Dr. Hannibal Lecter the most respected doctor on the list, from a safe distance of course.
Save
Save