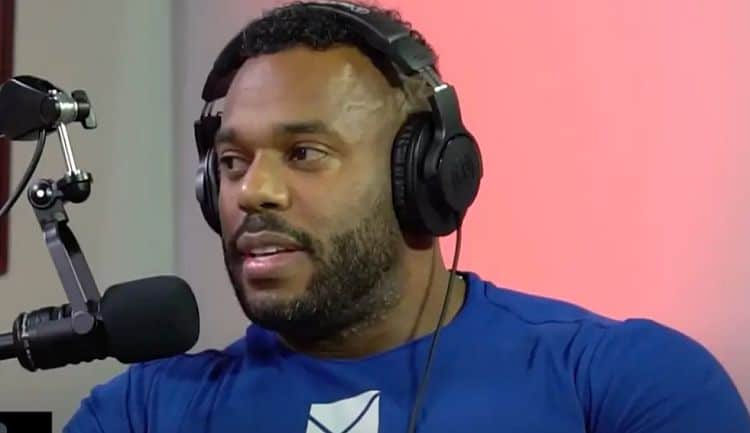 The home renovation world of reality TV has grown immensely over the last few years. Since many viewers are used to seeing the same personalities, sometimes it's nice when someone new enters the game. One of the latest people to step into the genre is Dallas-based contractor, Tony Taveras. Tony frequently appears on the new HGTV series No Demo Remo, and he has quickly become a fan favorite. Tony is smart, hardworking, and talented and there's also no denying the fact that the camera absolutely loves him. He brings something special to each product he works on, and fans can't wait to see more of him. Keep reading to learn 10 things you didn't know about Tony Taveras.
1. He Was A College Athlete
Sports have always been a major part of Tony's life. He grew up playing several sports but was mainly focused on basketball and football. In addition to being a member of both varsity teams in high school, Tony continued his football career all through college where he was a member of the team at the University of North Texas.
2. The Music From A Famous Movie Franchise Keeps Him Motivated
As you can probably tell my Tony's physique, he spends a lot of time in the gym. Like most people, he loves listening to pump-up music to keep himself motivated. During an interview with Mon Ethos, he shared that he likes to listen to music from the Rocky and Creed movies while working out.
3. He Is Active On Social Media
If you've become a fan of Tony's after watching him on No Demo Reno, the good news is that you can still see what he's up to even when the show is over. He is very active on Instagram and he has a pretty large following of 110,000 people. Most of his content is about fitness.
4. He Is An Award-Winning Body Builder
For Tony, maintaining his body is much more than just a hobby. He's a professional bodybuilder who started competing after his college football career ended. Over the course of his career, he even won some competitions including the Kuclo Classic and Universe.
5. He Is A Dad
Tony doesn't like to share much regarding his personal life, but one thing we do know is that he is a father. He is in a relationship with a woman named Lauren Marks although it doesn't appear that they are married. They have a beautiful daughter together and Tony loves spending as much time with her as he can. Tony also cites his family as the thing that keeps him motivated to do his best every day.
6. He Owns A Business
Some people may be wondering how a bodybuilder ended up on a show about home renovation projects, but the answer is quite simple. Tony really is a contractor. He owns a business called Tony is the owner of Linear Roofing and Contractors which is based in the Dallas-Fort Worth area.
7. No Demo Reno Is His Only TV Experience
When Tony was younger, his goal was to become a professional football player. He probably never imagined that life would eventually take him down the path of becoming a reality TV star. As far as we can tell, No Demo Reno is the only TV show Tony has been a part of.
8. He Likes Modeling
When you put as much time and effort into your body as Tony does, it makes sense that you would want to show it off. On top of doing bodybuilding competitions, Tony has also done some modeling over the years. He loves posing for the camera and it's clear that he's a natural.
9.He Has A YouTube Channel
Tony isn't what most people would consider a YouTuber, but he does have a channel on the platform. He's only posted a handful of videos and hasn't had any new updates within the last several months. Tony's channel only has 69 subscribers at the moment, but he's gotten more than 2,000 views. Now that he's building a bigger following thanks to the show, he might notice a jump in his numbers on YouTube.
10. He Likes To Focus On Positivity
Life comes with lots of highs and lows, and this is something that Tony knows well. As a former athlete and a businessman, he knows that things don't always go as planned. However, he refuses to let that keep him down. Tony is the kind of person who likes to focus on the positive things in life and he also enjoys spreading that energy to those around him.
Tell us what's wrong with this post? How could we improve it? :)
Let us improve this post!