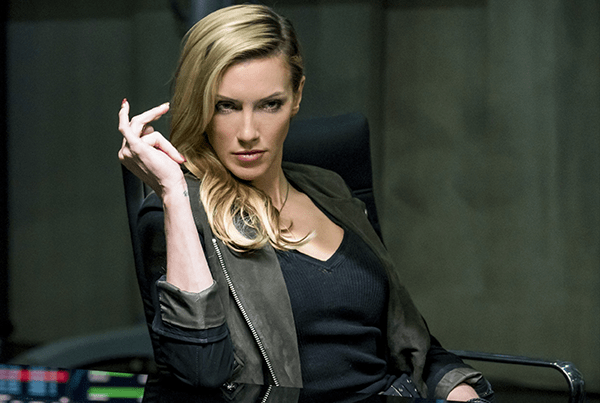 Katie Cassidy is an actress who is best known for her appearance in the series Arrow, but prior to that she appeared in the horror film "When a Stranger Calls." She played the part of Kelli Presley in the "Supernatural" television series during its third season. Although most people recognize her for playing in scary or otherworldly movies and television shows, there is much more to her than most people are not aware of. To help you get to know her a little better, here are 10 things about Katie Cassidy that you didn't know.
1. She has four names
The American actress actually has four names which were given to her at birth. While she hasn't changed her name to a stage persona, she has shortened it a bit. Her birth name is Katherine Evelyn Anita Cassidy. That's quite a mouthful, so most people just know her as Katie Cassidy.
2. She's a regular on the CW network
"Arrow" is just one of the shows that Katie has appeared in on the CW. In fact there have been quite a few productions that she has appeared in. She was in the "Melrose Place" reboot and starred in the lead actress role. She was also in several episode of "Gossip Girl" as Juliet Sharp, one of the major antagonists. She also appeared in "Supernatural" for several episodes in 2007.
3. She maintains her training
Katie has a desire to stay sharp at her profession. This is why she still takes acting classes, even though she's been a professional in the business for ten years. Katie believes that there will always be more that she can learn and this is why she continues to enroll. She admits that they are uncomfortable at times, but they're worth the effort.
4. She has two half-sisters in real life
Katie's parents didn't raise her together and they were both with other people from time to time. They had children with other people. This is how Katie came to have two half-sisters. Their names are Jenna and Jamie.
5. People mistakenly thought she was cast for "50 Shades"
There were quite a few rumors about Katie being cast in the leading female role for fifty shades. The reason that people made this assumption is because the author of the story posted a picture of her pointing out that she is very flexible. That's really all that there was to that. Dakota Johnson had already been cast for the part of Ana and although Katie thinks a appearance in one of the new films would be great, she was never cast for a part in the film.
6. Katie Cassidy loves video games
Here is a fun fact about Katie Cassidy that a lot of people don't know. She used to play a lot when she was younger and the game that she played the most was "Mortal Kombat." She eve shared that Sub-Zero was her favorite fighter. If you want to talk technical terms and strategies about playing the game with her, be warned that she can hold her own in the conversation.
7. She's an athlete
Katie is a wonderful actress and as the author of "Fifty Shades" pointed out, she is very flexible. This could be because of the fact that she is a trained gymnast. She put a dozen years of her life into gymnastics training. She would train for up to 25 hours a week and her coach was very strict. She realized that she just was't Olympics material and she gave up gymnastics.
8. She got into a public fight on Twitter
Only those who have been following Katie on Twitter would know about this one. Katie Cassidy was angry at sportscaster Erin Andrews and tweeted to her Arrow co-star Stephen Amell about something Andrews had done. Chrissy Tiegen jumped into the fray when she heard about it because of her friendship with Erin. It was something that you'd really more expect to see from teenagers.
9. Katie started out as a model
Before becoming an actress, Katie was a model. She showed up on an Abercrombie & Fitch advertisement. She was following in her mother Sherry Williams' footsteps. Her mom was a supermodel during the 1970s era. She left a successful career to raise her kids.
10. She comes from a famous family
Katie is the daughter of a famous model from the '70s, but her father is David Cassidy who starred in the hit comedy television series "The Partridge Family." She is also the granddaughter of the famous actor Jack Cassidy. He was successful as a Broadway performer as well as appearing in a variety of television series.