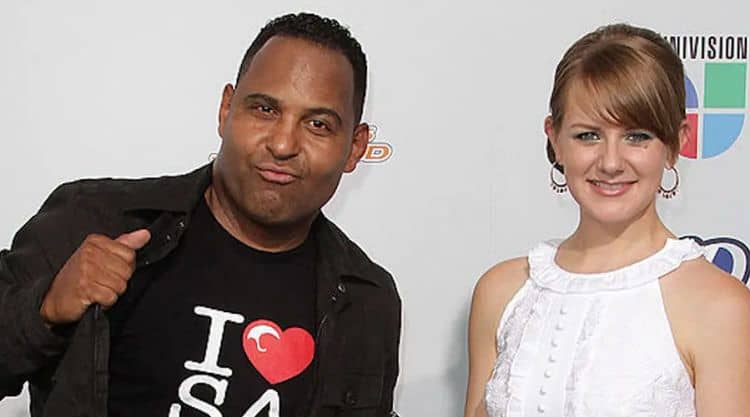 He's famous for his television appearances, but Tony Dandrades is a man of many talents. He's both a journalist and an actor, and he's also a television personality. He has a lot going on in his life, and he's very well-known in the Dominican. In his line of work and life, he has done some very public and very successful things, but it's the life he lives behind closed doors and away from the cameras that his fans want to learn more about. We have everything you always wanted to know right here.
1. He's College Educated
His education came from a university in Puerto Rico. He made the decision to move from his home to Puerto Rico to study communication at the Interamerican University. He wanted to study this line of education because he knew it would help him chase the career he was looking to achieve.
2. He Got his Start in Puerto Rico
When he was done with his time at university, he made the most if it. He began working with the television and radio stations in and around Puerto Rico so that he could get some experience. It's not easy to get the job you want from the first day of graduation in this line of work, and he knew he needed some experience under his belt.
3. He Was Miami's Weatherman
When he finally made his first big move, it was to Miami. He was asked to work as the Channel 23 weatherman, and he did it. He did it big. His personality was instantly likable to those in the area, and they loved his reports. He did very well for himself in the five years he was at the Channel 23 weather desk.
4. He Was Always a Fan Favorite
One thing that many people might not realize about Tony Dandrades is that he's always been a fan favorite. He spent so much of his time as the weatherman in Miami not in the studio, but on the streets. His reports from festivals and events were all that his fans wanted to see, and it turns out that they loved his charismatic personality and his fun and off-the-beaten-path reporting.
5. He's in His 50s
One thing that many of his fans cannot believe is that he's in his 50s. He was born on June 17, 1968. He was born in the Dominican Republic. Specifically, he was born in Santo Domingo. We don't know too much about his family or how he grew up, though.
6. He's Married
His wife, of course, is in the business. It works well for them because they know what the other is going through most of the time. They understand one another's schedules and their work priorities, and that works for them. Dandrades' wife is Amy Rose Reyes. She works for the Miami Herald as an editor and a journalist.
7. His Wife Made Big Moves, Too
He's not the only one who came to Miami from another location to work. His wife also did the same. She's a Michigan woman from Detroit. She actually went from Michigan to Santo Domingo where her sister was working and living with her boyfriend. She thought she might spend a year or so there to learn a new language and culture, but that's when she met her husband-to-be. They've now been married since 2003.
8. He's a Father
What's interesting is that he is the father of four. He and his wife share two of his kids. They have a 10-year-old son and a 15-year-old daughter. However, he has two adult sons from a relationship he was in prior to meeting and marrying his wife.
9. He and His Wife Are Cheerleaders
These two, if you check out his social media pages, are one another's biggest cheerleaders. They are always showing their support for one another and saying kind and wonderful things about one another. Despite being married almost 18 years at this point, they have made it clear that they prioritize their marriage and family, and that they are one another's number one.
10. He Stays Private
He might be a famous television personality, but he's also a man who knows that some things are better left at home. He might share his family with the world, but he never shares so much that we know too much about them. They keep their lives open, but also so private that you don't know what's going on. That's a lovely way to live these days.
Tell us what's wrong with this post? How could we improve it? :)
Let us improve this post!