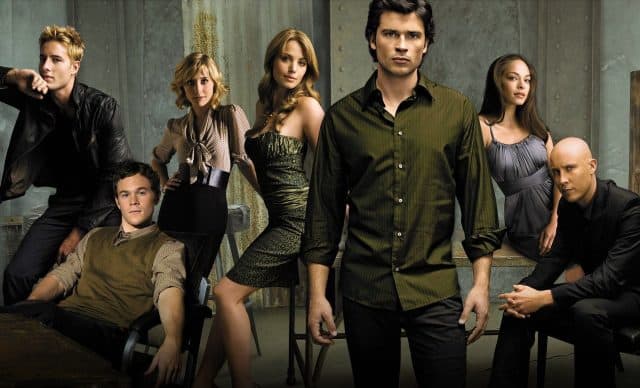 We don't know when this superhero craze will end; it might not ever. Superheroes have been the sure thing for movies and TV shows for the last decade, but there was a time when there was only one superhero TV show that everyone could watch and everyone loved. That show was 2001's Smallville. Smallville was the story of Superman before he put on the cape. At the time when it first came out, it was one of the most creative shows ever. No one ever thought of writing a show about a superhero's humanity before; but now, superhero shows are all over it.
Smallville ran for an impressive 10 seasons, and even when it ended, we still wanted more. We wanted more out of the characters; we wanted more out of Tom Welling and Michael Rosenbaum, who played Clark Kent and Lex Luthor respectively. After the show ended, Smallville continued briefly in comic book form, but that was too short-lived. There are still fans that want either a reboot, a remake into a movie, or anything else out of the TV show, and new fans are still discovering the show even to this day. But the truth is we probably will never get any of those, not with so many successful superhero shows and movies on now. There's the full-on Arrowverse on the same network that produced Smallville. There's the superhero arc on Netflix. There's the Marvel Cinematic Universe and the DC Universe as well. There's too much competition to even bother.
But don't give up just yet. There may be an outlet that can be a possibility. During this past weekend at Awesome Con, we got a glimpse of the old rivalry in the show. Both Welling and Rosenbaum were in attendance, and they got to talk about the possibility of Smallville returning in live-action or animated form. When a fan asked the question whether any of those could ever happen, Welling responded that animated could definitely be fun for the cast. Rosenbaum agreed with him and stated that if that were to ever happen, it could really be a huge deal. They can have all the same actors voicing the characters. It's definitely not difficult to picture, but we know that it takes a lot more than talk to get such ideas off the ground.
Smallville: The Animated Series, as Welling and Rosenbaum lovingly referred to the idea as, might even find a niche in today's oversaturated superhero market. There really isn't a Superman show on TV right now. The closest would be Supergirl, where her cousin appears from time to time, but we have to admit that Supergirl's Superman is not quite comparable to Tom Welling's Superman.
We don't know where this might lead to, but at least we know that the two main characters are up for the idea. We're also not sure if fans will be keen on the idea of watching Smallville as an animated series at all. All we can say is that we'll take Smallville anytime and anyway we can get it.