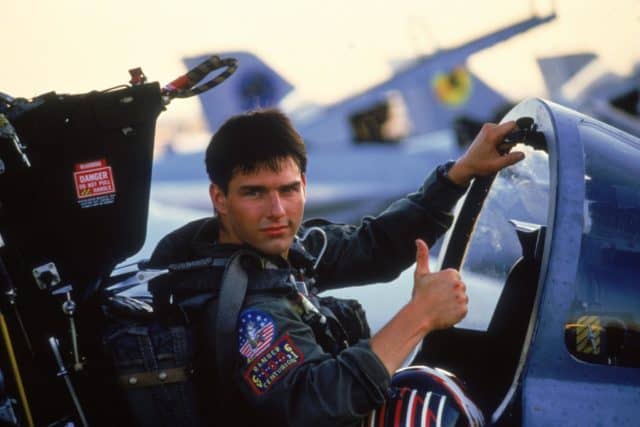 So far not much is known about the fate of the Top Gun sequel except that it's being made and that it will be starring Tom Cruise. The title is even up for grabs it seems as Tom has stated that it will be Top Gun: Maverick, while the studio has only confirmed that it will be Top Gun. There is also no word of who else will be starring in the film with him, but there likely wouldn't be many that would offer much more than a cameo considering that a lot of them are quite old at this point and not likely to be up for any serious action sequences. In fact it seems pertinent to the film to state that Cruise really seems to be the only guy from the film that's managed to keep himself in good shape throughout the three decades since the original film's release.
There are some interesting things to note about the film though, and some rumors and speculation we can toss around.
Val Kilmer would like to come back as Iceman.
The only issue with Kilmer isn't his acting at this point, it's his appearance. Kilmer really hasn't looked like Iceman in years, and in fact he hasn't been in that great of shape since his ill-fated stint as Batman. If he's going to play the part it's easy to assume that he would have to play a non-action role or really get into gear and get himself down to an adequate weight level in order to make it work.
The art of flying will take on a whole new look.
Keep in mind what the world of aviation was like three decades ago. Now take into account everything that has happened since and try to picture Maverick killing it like he used to. Sorry, not going to happen. He might still be able to pass himself off as one of the greatest pilots in film history, but Tom Cruise would have a lot to learn about flying at this point. It goes without saying that such things are well taken care of, but to make the role believable he'd be best as a superior officer with a massive amount of flight experience that could be called upon to train and tenderize the younger recruits rather than the guy he used to be. At this point though we don't know the plot so that could be the capacity he's going to fill.
He's been seen training on a helicopter, so that could mean a lot for the film.
There have been pictures and film clips taken of Tom Cruise as he head off to learn how to fly a helicopter, so maybe this could in fact mean that his role in the film has changed somewhat. He could be playing more of a supportive role or be the guy that's nearing retirement and has taken a less dangerous position to insure that he doesn't have to see combat. That doesn't sound like Maverick, but then you need to remember that after 30 years, none of us really seem like the person we used to be.
It'll be interesting to see how things develop. Top Gun 2 already has a 2019 release date, so information should keep rolling in.
Save