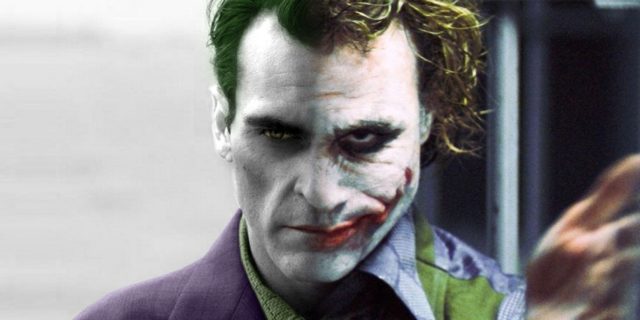 It looks like Todd Philips' Joker origin movie is going to be drawing heavily on the Dark Knight trilogy as it's slated to become a prequel. This seems kind of unorthodox really since Christopher Nolan was the man that brought the Dark Knight trilogy to life. But really when you look at it the story of Batman and just about every other superhero that's been put on the big screen in the past couple of decades has really been ripped up and torn to shreds. Now people are trying to put the pieces back together and adding in their own ideas to the mixture as well, thereby creating something new and innovative but often far removed from the original story.
It's thought that Joaquin Phoenix is going to be taking the part of the Joker, and will be following the story line of The Killing Joke along with the idea of The King of Comedy, meaning he's going to be as deluded as we remember but it's going to come down to one day that will define just how bad he becomes. And really, everyone already knows at this point that when it comes to villains the Joker is about as crazy as it gets sometimes. A villain has to be someone truly bad and born of chaos if they're going to have even a chance of topping the Joker. But in this upcoming film the iconic villain will have a defined origin it seems, at least insofar as people will understand where he comes from and what kind of background he has. That might be kind of dangerous and could end backfiring on Philips simply because a lot of fans will vehemently agree that Heath Ledger's Joker and his unknown past was the epitome of what the Joker has been about for so long.
There have been a few hints at the Jokers origin throughout the years and there has been at least one film that showed him as a regular gangster just starting out. But pinning a well-defined origin on this character seems like a very bad idea, and mostly because without a defined point and time where he went bad, the Joker becomes all that more dangerous. Without a real starting point he becomes a mystery that can't be figured out and someone that can't be read, threatened, or even intimidated since there's no way to get any idea on who he might be other than an agent of chaos as Ledger so succinctly put it.
But this origin film is going to be putting a pin on the beginning of the Joker and showing him as a regular man that just went bad, and that seems like one of the biggest mistakes in all of film. When a character is made that is a true enigma to the fans many people will continue to dig and dig and dig to see just where the character came from no matter that he's fictional. They want to know that he's a known commodity. Otherwise it's terrifying to think of who or what he might actually be. But really, that's the fun part.