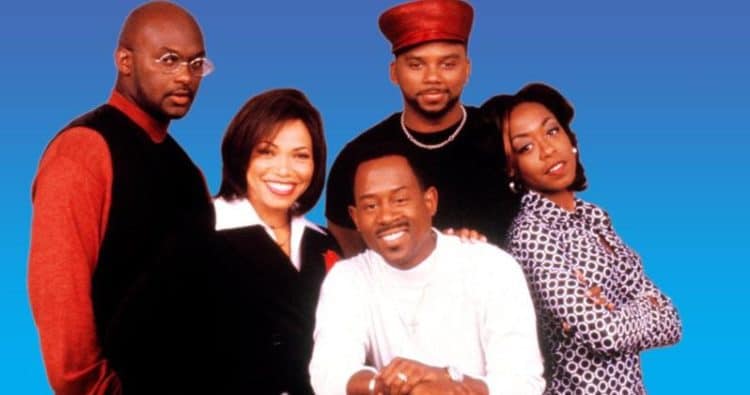 One question to ask is whether a Martin revival would really work, or if the show was best being left back in the 90s. That might sound a little harsh but it does bear a bit of thinking since the show hasn't been seen in all that time, well over two decades, and the cast have all been busy for the most part. The only person that couldn't possibly come back to the main group would be Thomas Mikal Ford since he passed away in 2016 unfortunately. Tisha Campbell, who played Gina, has been holding out hope for a reunion at some point, but as she's said and as it's been proven the rest of the cast have simply been too busy for a reunion for a while since between movies, standup comedy routines, TV, and various other projects, most of the cast simply haven't been able to clear any time for the show at this point. But again, one has to wonder if it would really be a great idea to push forward with this idea since it has nothing to do with whether or not the show was any good. That answer is pretty easy, it was a funny and very entertaining show that a lot of people enjoyed. But the absence of Ford, who was a very key character, and the fact that it's been over 20 years since the cast came together for more than a reunion, points to the idea that it might not be physically possible, and it might not be a good idea simply because revivals such as this don't always stand the greatest chance of working out as people want them to.
There are no doubt many people that would push for this since back in the early to late 90s this show gave us several catchphrases that are still used today and a lot of fun moments that were interesting enough to think about. The idea that Tisha Campbell filed sexual harassment charges against Martin Lawrence near the final season of the show was a huge reason why a lot of people thought it was ending, but after that, Lawrence decided to walk away from the show and call it quits. He and Campbell have reconciled since and are on good terms apparently, so there doesn't appear to be any issue on that front. But one thing to worry about with Martin is that for the 90s it was a great show since it didn't need to be as effective as some of the programs that we have now, considering that Martin played several of the characters that showed up from time to time. But it's hard to think that the same methods would work this time around since people have changed since the 90s, and so have their interests.
People still enjoy Martin, but it does feel as though the show would have to change in a big way since all of them have gotten considerably older and aren't able to act as young as they used to be. Plus, the fact that Tommy is no longer around would need to be addressed and explored a bit since just claiming that he passed away due to this or that reason wouldn't be enough for a lot of the fans. Replacing him would be a horrible idea since fans of the show likely wouldn't take too kindly to this and it's fair to say that they might let whoever was responsible for such a poor decision to have it in a big way. It's not likely that it would happen, but thinking about worst-case scenarios and all that is kind of hard not to do at times since there have been a few doozies in the history of TV shows. If Martin is ever brought back though it might mean that the cast has finally slowed down with their movie and standup careers, and that doesn't sound as though it's likely to happen anytime soon since those that are finding success in one part of their career tend to stick with whatever is paying the bills until they need to switch it up for something else. Right now getting them all together doesn't sound like much of a possibility, but it is interesting to think of what might happen if this was to occur.
Martin was a fun and engaging show and while it didn't always hit the highest notes with the fans it was still one of the many shows that people were bound to remember from the 90s since it was just outrageous enough that it was able to stick in public memory and become lodged there. If it ever does come back it's likely that it will be quite a bit different, especially since there's no telling when it might actually happen.
Tell us what's wrong with this post? How could we improve it? :)
Let us improve this post!