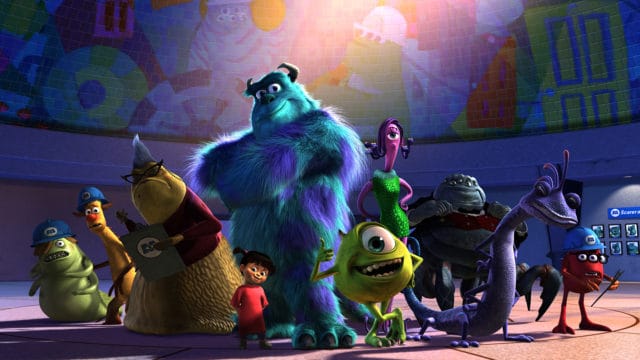 Bill Murray was offered one of the best roles that he could possibly take as Sulley in Monsters Inc. It's too bad though that he couldn't be reached since at the time he'd replaced his team of agents with a 1-800 number. That meant that anyone trying to get him had to pretty much hand the script over and ask him if he wanted the part, which meant that he managed to miss out on a lot of great opportunities. Looking at the film as it is now one can imagine that it wouldn't have been quite the same with Bill Murray as Sulley versus John Goodman, but the talent he brings to anything he does is such that it's a loss for him and for others that happen to like his work. The producers of Monster's Inc. just assumed that since they couldn't get a hold of him that he didn't want the part.
That's not the only movie he missed out on however, there are a lot of other roles that he could have accepted if he hadn't been wrapped up in his eccentricities at the time. There was a role in the movie Bottle Rocket that could have been his, but he was in the middle of a long-distance Winnebago trip that couldn't be disturbed. He could have been in films like The People Vs. Larry Flynt, Boogie Nights, Toy Story, and many others but the problem was his availability and the fact that he never returned anyone's calls. If anyone else had done this they would likely be labeled as too difficult to work with and cast aside as not being worth the effort. But this is Bill Murray we're talking about.
He's an SNL alum, a guy that's made his comedy known long before a lot of the movies that wanted him were even thought up. Getting him for a movie isn't a sure thing to make a movie a blockbuster but it's still an accomplishment that can't be ignored. Bill Murray is already a legend but as of late he's done a lot more serious films than comedies. One of the best films I can recall seeing him to date is St. Vincent, and that's more of a dramatic comedy than anything. The fact is that he is that great and can bring a level of class to just about any film that might otherwise be lacking. But he is kind of an enigma in the industry and does things according to how he wants to do them. That's not so much a bad thing as it is an oddity that people don't fully understand and have trouble working around at times. After all if you can't be reached for a job then it might be that you won't have a job, at least for most folks. In the case of Bill Murray however it seems that he'll still have a job, so long as he picks up the phone now and again.
Tell us what's wrong with this post? How could we improve it? :)
Let us improve this post!