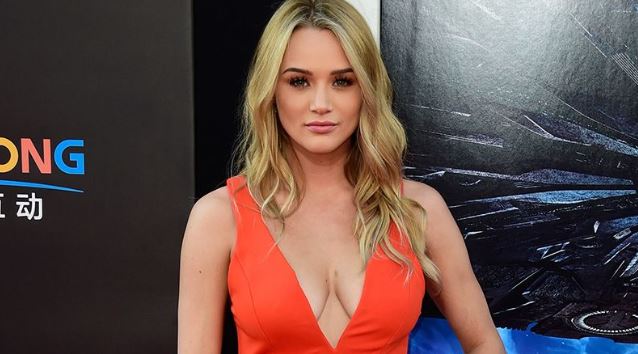 Young and the Restless fans have to admit there are probably more men and women working on this show than any other show in the world. This show has the most massive cast, and we cannot figure out how they even manage to get everyone on the show half the time. They are filled with men and women alike, but we want to discuss the current cast. The 2019 cast, if you will. To be more precise, we want to discuss the people who are here to make the most of things, and we want to discuss the women who are our hands-down favorites this year. Some might surprise you. Others might not surprise you so much. There are a few actresses in Genoa City who are bringing the heat, and we cannot handle how much we love them this year.
Michelle Stafford
We liked the woman who played Phyllis for so long. We did. She was amazing, and she was good at the role, and she was great at her job. But, there is something so amazing and familiar and special about seeing Stafford back in this role. It's the role she created, which means it was probably the one she was born to play. She did a marvelous job on General Hospital for so long as Nina, but let's be honest. Nina was not our favorite. She was a weak woman. She was never entirely strong. Other people made her decisions for her. Other people made things happen in her life for her. She was always sad and upset and not herself. We didn't like her too much. But, we love her as Phyllis. She's amazing, and that's not something we take lightly.
Hunter King
Summer. What can we say about Summer? She's a woman who makes regularly poor decisions. She does things that make our skin crawl. She does things that make us roll our eyes and question our lives. She's a horrible young woman who is just like her mother — who we love and adore — and we feel the same about Summer. She's lost. She's confused. She has no idea who she is or what she wants or how to live her life, and we cannot get enough of that. She's a young woman who makes poor choices, and get that. She's amazing, and we cannot get over her. What cannot get enough of is how good she is at this role. She's so good that she can be horrible, awful, no good, bad, confusing, and so much more, and she can still make us love her. We would love to see her get it together and find her worth and her passion and take over her own life in a way that's not a bad situation, but she won't. It might be a while, but she's still someone we cannot get enough of. Her horrible nature is so compelling and special to us, and we love every second of it. She's the most amazing young woman on this show right now.
Camryn Grimes
What about this young woman is not something we love and adore in every manner of speaking? She's the best of the best, and we adore her. She brings such goodness to the show. She brings us things we cannot get enough of. She brings us moments of joy that are not anything we can ignore. She's the kind of woman who makes the world seem better and more interesting, and she also makes us feel like we need more of her. She is quick, witty, funny, and she is smart. She is the daughter of Sharon, yet she makes it seem like she is Sharon's mother who is always watching out for her and taking care of her. Her mother needs her. If we could change one thing, it would be the fac that she is with Tessa. We are not fans of Tessa. She's a questionable character who seems to make poor decisions and do things that don't make much sense to us. We don't love her, we don't like her, and we aren't going to change our minds about her until they change this character completely. We think that Mariah is just too good for Tessa.