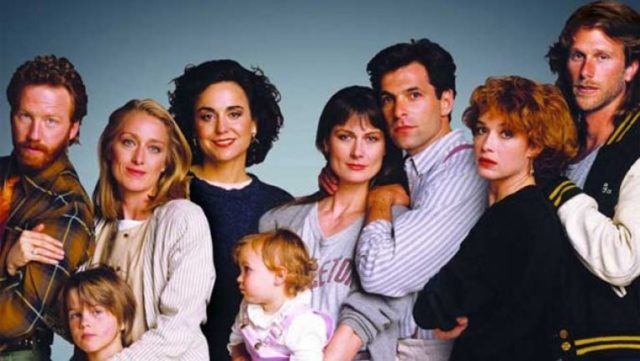 The popular show that first aired back in the 1980's was all about the fact of adulthood and what it took to survive the many different joys and pitfalls that came a person's way whether they wanted them or not. If you're entering your thirties at this point you might find that things are progressing at a pace that you weren't really ready for and don't feel fully equipped to deal with. This is the premise that this show was founded on. Back in the 1980's the creators of the show were banking on the idea that no one had really tapped into the angst and difficulty that their age group was feeling as of yet. Thanks to their brilliant idea this show managed to become a hit.
But how well did you really know the show?
10. The word 'thirtysomething' was actually added to the Oxford dictionary thanks to this show.
It's not that often that a word will actually be added to the dictionary because it's been used on a TV show. That's a strange accomplishment but it still stands as a noteworthy occurrence.
9. This show is believed to be the first TV appearance of two gay men in an apparent post-sexual appearance.
It was groundbreaking in that it showed a homosexual couple kissing in bed. No undue nudity, no other sexual activity, just kissing.
8. For a while the producers considered doing a live episode.
It was eventually decided against in favor of keeping to the show's normal programming.
7. It took 24 hours to sketch out each character and a manifesto for the show.
Inspiration does strange things to people when it strikes. This seems like not nearly enough time to flesh out one or two people let alone a whole cast.
6. The show was written for the Baby Boomer generation that was currently in their 30's.
An entire generation of people were reaching their 30's and realizing that they had to grow up. It was time for a show that depicted this.
5. One of the men responsible for the show was just trying to make enough money to pay for a remodeling project on his house.
It's true. One of the show's creators was attempting to remodel his home and needed to sell an idea for a show just to cover the cost and be able to not work for a little while.
4. It was meant to be based upon real life situations.
There wasn't a grand idea behind the episode and no climactic point that was being made. It was just about people and the many different things that affected their lives on a much smaller level.
3. A lot of the material used in the show was based off of something happening in the cast members' lives.
In one cast member's opinion they blatantly exploited the real world situations that some of the cast were going through at the time.
2. People's reaction to the show were amazing.
People would actually react to the cast members when they were seen on the street or in public places as though they were their characters.
1. They broke a barrier by killing off a main character.
Few if any shows had ever gotten away with this in the past. It was another groundbreaking moment that the show decided to attempt.
So how well did you know the show?