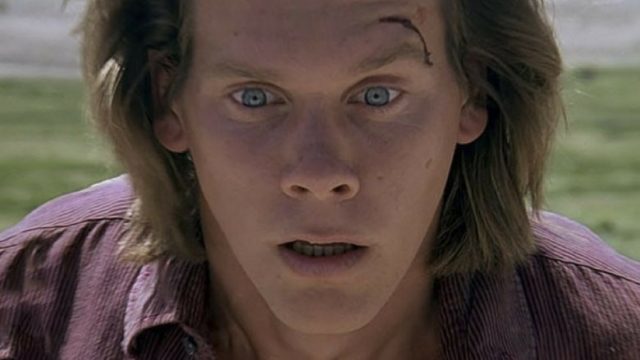 So there's going to be a reboot of Tremors, and this time Kevin Bacon is coming back to star. Something tells me he should talk to Fred Ward and Michael Grossman and find out just how that went the first few times. He was slated to be in a reboot in 2015 but apparently the show couldn't find a network that would pick them up.
That should have been a sign to be honest.
A lot of people don't even know about Tremors unless you say the word graboid, which was coined by the character Walter Chang before he was eaten alive. As ridiculous as the name sounds it stuck because throughout several sequels and an attempt at a TV show at least a few times the faded and dusty franchise has used it repeatedly. But honestly and truly this is a movie that should have been left alone and allowed to fade off into the sunset with fond memories and a fare thee well until it was allowed to be copied to VHS and then DVD and then perhaps slapped onto Netflix's platform.
But no, we had to have sequels and shows and so on and so forth. This is the frustrating part about Hollywood and anyone with an idea. Some things are great when they're duplicated and redone and revamped and thrown into the metaphorical blender to be chewed up and spit out as something new. But then you get the lame attempts at simply saying "let's add wings" or "let's make it a world phenomenon". At that point you tend to saturate and then kill the original premise.
The graboids could have easily been a worldwide phenomenon, but have you ever noticed that for all the explanations given to them that people aren't as shocked as they should be that the things could be a link to the ancient world? Why in the heck haven't these things been found in literature at this point in their universe? Were people in that world really so ignorant that they never encountered one of these things? Or are the graboids capable of long hibernation periods? It seems that no matter what is found out about the creatures there is still a lot more that the creators don't bother to share.
That was fine when it was just the first movie. They were mystery that had yet to be solved and therefore were more interesting and less of a joke. While it might sound like I'm resistant to change, I'm more inclined to complain because the overall story has taken a decidedly ridiculous turn.
But that's an opinion.
Tremors was fun when it was a movie about two guys that are perpetually broke and needing a way out of their little dead end town before becoming the heroes fighting to keep everyone alive due to an invasion of a strange, worm-like creature that gives no warning and apparently isn't easily sated. In other words, when the movie was thought to be little more than a cult classic it was great.
We'll have to wait and see how the show goes to see if this was the best idea.
Save