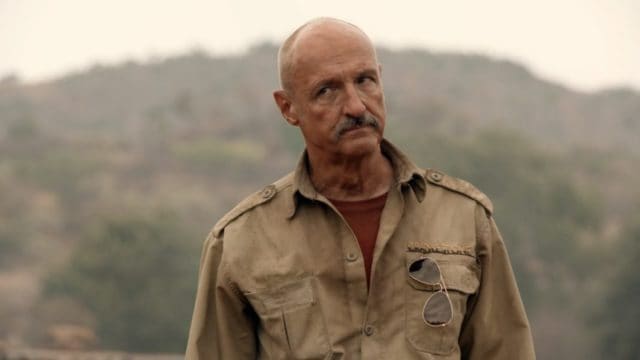 Now, the sixth installment in the Tremors franchise has its name. For those who are curious, Tremors 6 will be called Tremors 6: A Cold Day in Hell, so it should come as no surprise to learn that it will be set in Northern Canada. However, fans of the Tremors franchise should know that it will be more than familiar to them, seeing as how it will see some of their favorites make one more return.
First and foremost, interested individuals should know that Michael Gross will be making a return to the Tremors franchise as Burt Gummer, which is a role that he has reprised in each of the Tremors movies with the single exception of Tremors 4. However, it should be noted that even Tremors 4 saw Gummer in a critical role, seeing as how he played an ancestor of Burt Gummer named Hiram Gummer, thus explaining his presence in the movie even though it was a prequel set in the Wild West. Regardless, it should be mentioned that Jamie Kennedy has been confirmed for making a return as his character from Tremors 5 as well, meaning that Tremors 6 will be seeing the further adventures of the father and son duo.
Story-wise, Burt Gummer and Travis Welker head to Northern Canada for the purpose of investigating a series of suspicious incidents in the region. When the father and son duo stumble upon a research facility, Burt Gummer begins to suspect that someone is making an attempt to weaponize the Graboids but becomes poisoned with Graboid venom before he can confirm his suspicions. As a result, Burt Gummer and Travis Welker must come up with an antidote for Graboid venom, which will require them to complete the challenge of milking a live Graboid.
Besides this, a fair amount of other information has been released as well. For example, it is known that actors such as Tanya van Graan, Greg Kriek, and Rob van Vuuren will be making their first appearances in the Tremors franchise. Furthermore, the director Don Michael Paul is expected to be put in charge of the upcoming Tremors movie as its director, which should make for an increased sense of continuity considering his role in making Tremors 5. Finally, it should be mentioned that the PG-13 movie will be released at some point in May of 2018, though it remains unknown at this point in time how it will be released for the viewing pleasure of interested individuals. Video on demand seems like the most probable option, but until that particular piece of information has been revealed, it cannot be confirmed for certain.
Regardless, the information that has been released so far makes it sound like Tremors 6 will be much the same as the preceding movies in the Tremors franchise, which should come as welcome news to both its old and its new fans. However, people with an interest in monster movies should consider giving it a chance as well, whether by waiting until Tremors 6 comes out or by checking out some of the preceding movies in the Tremors franchise to see what they can expect while waiting for said release.