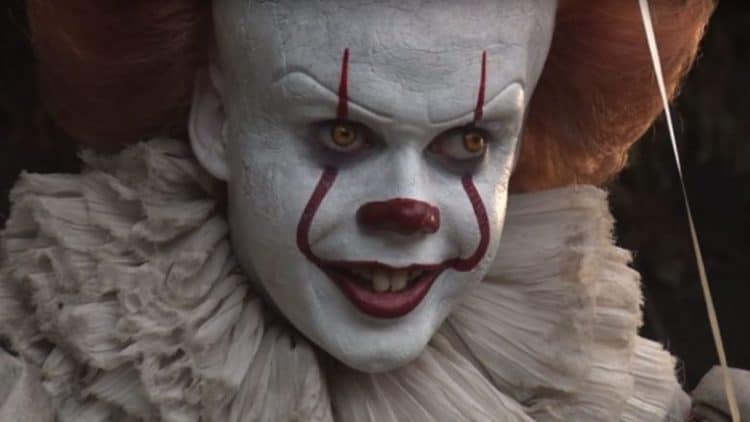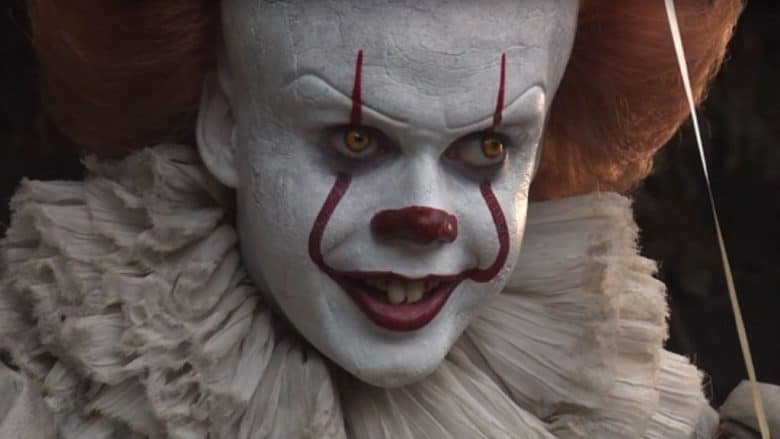 The first thought that comes to mind upon watching this video is that someone had WAY too much time on their hands, and hopefully nothing else. Sewer Party Poop Juice is a song that uses IT: Chapter 2 in a way that seems funny enough to give a lot of people a good laugh but in some ways seems way too over the top, kind like a backed-up toilet getting ready to spill its nasty contents all over the floor. Obviously the video isn't meant to be a happy, funny, family-friendly bit so it's easy to not take it that way and possibly go back to the days when toilet humor was, for a lot of us, one of the funniest things in the world. For some of us that sense of humor never left and this video is possibly one of the funniest things they've seen lately. For the rest of us the reactions were probably anything from a rolling belly laugh to a strange look that isn't negative but is definitely not amused.
When you think about IT however you can easily see where toilet humor might come into play quite literally since the creature lives in the sewers, or well below it to be a little more accurate. There might be some spoilers ahead now that the second movie is in theaters so if you've seen it then you'll get what I'm talking about, if not, well, oh well. Anyway, toilet humor is just the beginning since it seems to gloss over the top like a…well, let's not go there. It glides over the top of what the clown really is while remaining just silly enough to be funny, at least until it starts sinking into the mire that infects Derry's sewers like a cancerous plague that's been there for millions of years. Before the place was even Derry, Pennywise was there in its original form, the dead lights, and whatever other form it could assume at the time. How it went without being noticed for so long is a huge deus ex machina courtesy of its author, Stephen King. Some might not like the whole process of the blanket explanations, but in truth it kind of works here since Pennywise came to dominate this portion of the world that it had claimed as its own, and every 27 years it got to make its way topside to feed, sustaining itself on those that could be trapped or otherwise coerced into its dark embrace.
You would think a story like this would be undeniably horrific and scary enough to give even the strongest-willed individual the kind of nightmares that would require therapy, and you would have been right had you read the book when it was initially released. That is, you'd have believed it until it came to the end, where Stephen King has a very bad habit of simply slapping something together, or so it feels, to end out what was leading up to an epic confrontation. This is where the humor starts to bleed through the cracks in the rest of the movie and makes it clear that it was okay to laugh at the things that might have seemed out of bounds at first. After all laughing at a horror movie usually means that it's all kinds of ridiculous unless it sets up moments of genuine hilarity that you can't help but chuckle at right before another jump scare comes along and makes you just about wet your pants. Laughing at IT though seems to be a tentative thing, a prospect that seems uncertain since you never really know when the clown is about to show up and give you a nice scare that could be the start of a real sewer party. But Jenna Guillaume from Buzzfeed makes it even more possible to laugh since like it or not, some of the ridiculous points are quite true.
At this point I'm still here shaking my head about the video above as I try to attribute different parts of the movie to it, such as the moment when Eddie was covered in gunk from the same leper that heaved all over him in the first movie, or when Henry Bowers came drifting out of the sewer amidst the floating chunks and corpses of past victims. It's curious to think that there were so many half-finished bodies lying all around, but it could have been an illusion or it could have been that feasting on flesh was Pennywises' idea of dessert since dining on the fear of his victims seems to have been the main course most times. That's a curious thought isn't it, that the creature would actually get full after a while? It's also an interesting thought since it didn't get to finish its meal when the Losers banished it the first time, so it was obviously plenty hungry when it returned, hence the murder-fest before the Losers were brought back to Derry. Pennywise got his sewer party alright, and it was a doozy.