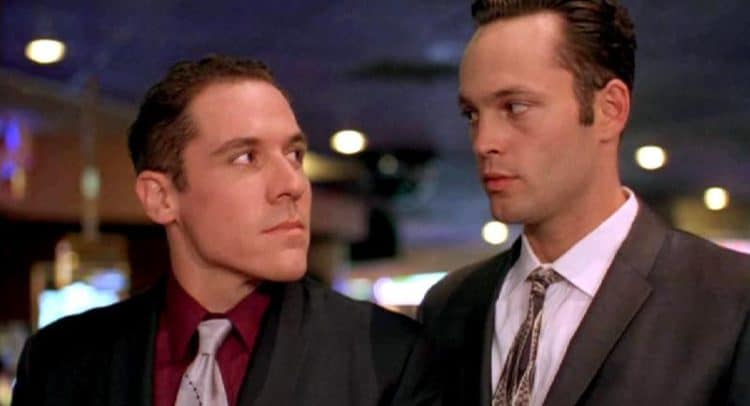 Even though they're on a current hiatus Heart has been rocking it solid for over four decades. Several of their songs have become so well known that they've been used constantly in movies, TV, and even video games. Their first run at success came in Canada in their earliest days but eventually their music was picked back home in the US and took off as the people discovered just how enticing their sound could be. Despite the group changing slightly over the years Nancy and Ann Wilson have remained, driving home the original and unique sound of heart with each new track.
Here are just a few of their most popular songs as used in movies.
5. Identity Thief – Barracuda
A lot of times you'll hear Heart songs in the background or as a blurb. They're still recognizable however and easy to identify. Like this scene in which Jason Bateman is flipping through radio channels trying to find something that Melissa McCarthy won't want to sing to. When he gets to a heart song though he's about had enough and uses the excuse of dodging a squirrel on the road to subtly make his point as the motion of the car causes McCarthy's head to slam into the window.
4. Harold and Kumar Go to Whitecastle – Crazy On You
Harold and Kumar are bound and determined to get to Whitecastle for hamburgers. HAMBURGERS. So many people swear by this movie that of course a lot of us had to go out and watch it only to realize that it's a longer than usual flop that's meant to be hilarious because it stars two glorified extras from other movies that were actually hilarious.
3. The Virgin Suicides – Magic Man
Sometimes things happen that you just can't understand. When the Lisbon sisters decide to take their lives after a stunning array of fateful happenings it is disturbing to see that those in their neighborhood don't seem to bat an eyelash at it. This makes you think that perhaps there is such a thing as being too protective. This song was also used in the movie Swingers and it was awesome.
2. Late Night Shopping – All I Wanna Do Is Make Love To You
When all you really have in common is the fact that you have a dead end job and no prospect of turning things around life can be kind of a drag. That is until you figure out that things aren't as boring as you think and you have to take a sudden road trip to find a girlfriend one of the friends didn't know was ready to dump him. It's kind of a long, convoluted story but it seems to work as a film.
1. GTA IV Liberty Radio – Straight On
Grand Theft Auto is hard to keep up with unless you're really into the game. They've managed to incorporate a large and variety-laden supply of songs though and Heart has obviously made the list. This just proves that their sound is highly sought after and is capable of being used for almost anything.
As it was said up above Heart is still active, but are at this time on a brief hiatus.
Save