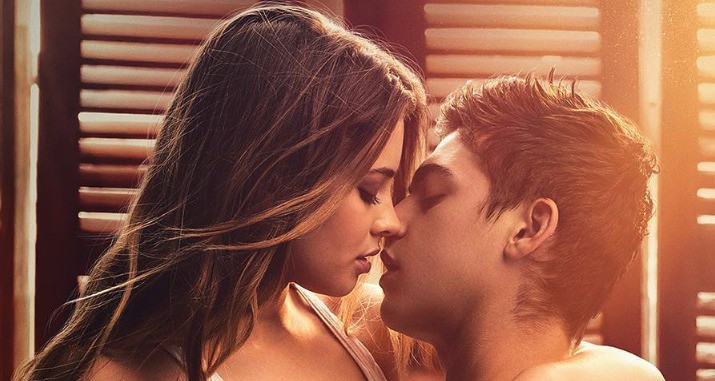 If you haven't yet caught on to the After franchise then there's still time to catch up. But keep in mind you're going to want to set some time aside to scroll through the many different bits of fan fiction that are there to be discovered. If you're a fan of watching YouTube videos and spending hour after hour in front of your laptop or PC however then you might have a good time with it. But then again, since Anna Todd's One Direction fanfic-turned-book series is going to be hitting the big screen you might not have to bother. There's a lot of it out there, so you might want to wait and see if you're really ready for the binge.
The first movie isn't coming out until April 12th, but After has been around since back in 2013 when Anna decided to create a story on a social writing app titled Wattpad. The story of a girl named Tessa shows her falling in love with a punk kid named Harry Styles, and after about 80 chapters the story became increasingly popular. By 2014 it had already been perused about a billion times and to make a long story short it became a five-book series. As of now it's being made into a motion picture.
Anna based this series on the band One Direction and even used their real names to begin with in order to drive the characters and therefore the story. For legal reasons though she had to change the names when it went to publication and the main character's name became Hardin instead. The series starts off as Tessa falls in love with Hardin and a tumultuous relationship begins to develop. If any of us have learned anything about what people want when it comes to stories, short stories, and movies, it's that steamy romance somehow manages to get viewed the most and is a great story for many reasons, one being that they're rather lucrative and tend to be picked up more often than many other genres.
There are some folks that just aren't having it since despite the fact that the relationship between Tessa and Hardin is what drew them in, a lot of people are actually finding it to be a turn-off. Some people feel that the series glorifies toxic relationships and those fans of Harry Styles that have learned that he was the vehicle for Hardin's creation are up in arms about him being used as a basis. It's kind of odd to have to explain how fiction works to some people and to explain that a toxic relationship in a work of FICTION is not promoting anything, but telling a story that is there for readers to enjoy or ignore. Seriously, do folks even watch TV today, or read books? Toxicity is all around us when it comes to entertainment, as the kind of drama this brings is what people thrive on at times. But there are few, if any times that it's meant as a 'how to' guide for people seeking out one relationship or another.
If you're laughing at the absurdity of it then good on you. If not, then you might need to take another look at the meaning of the word 'fiction'.
Despite the naysayers however the series has been a big success and is pushing forward as you can imagine that people who like it don't really pay much attention to those that don't. So far Anna has been able to push past the criticisms and has been able to embrace the fame that's come to her because of her writing and has fully enjoyed the accolades. The story is something that a lot of people seem able to enjoy and in some cases see some similarity to since it s kind of like Fifty Shades of Grey in a way since it's based in Seattle and features a very obsessive relationship with a couple that are very different when they first get together.