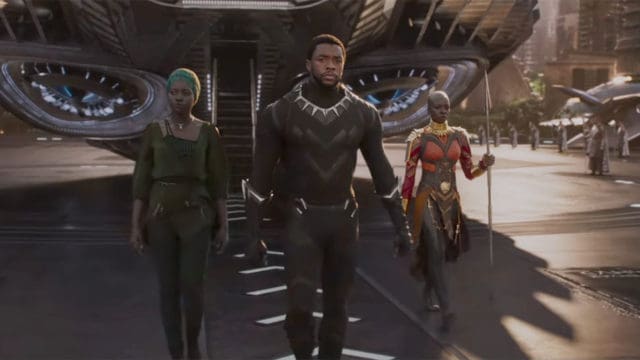 With the impending release of the Black Panther one theater chain is using the success that's already come to do some good. The Alama Drafthouse theater chain is taking steps to make sure that every person who wants to will be able to see it no matter if they come from a low-income household or not. Those that can pay for their tickets and do so online are given the option to donate from one to five dollars to the fund that's being raised to give kids that want to see the movie but can't afford it a chance to enjoy a movie night at their expense. Given that the tickets for Black Panther are already selling at a pretty good clip, and there's still days yet until it releases, this should open up the opportunity for a lot of people to dig deep and give what they can in order to help out the less fortunate.
One might argue that helping such kids to gain a better opportunity to succeed would be a better use of such money but in all honesty allowing them one night to get out and see a movie that's already inspiring so many should be considered something special and quite encouraging. The price of a ticket after all is simply too much for some folks that are barely scraping by to pay the rent, bills, and still money for food and other necessities. It might seem like a big luxury, and it is, but there are times when it's nice to give back and let other kids that don't have the means a chance to enjoy themselves for at least a short amount of time and get to experience something that might change their lives. At the very least it's a fun night out for those that can't afford it, to allow them to see something that could be one of the most impressive movies they've ever seen before.
Some folks might be kind of hard-hearted and state that if they can't afford it then they're not going to foot the bill for them since it's not their responsibility. But truthfully if I've got the extra cash when I go to a movie I don't see the harm in contributing to the opportunity for those that would like to see a movie but can't quite come up with the money. Going to the movies is in fact a luxury, but it's one that we take for granted way too often. Being able to afford the price of a ticket is something that people with good jobs don't think twice about, but when you don't make enough to pay all your bills let alone keep your kitchen stocked for your kids then going to the movies just isn't a priority.
The movies are a privilege, but for those that would love to see the blockbusters that are coming out these days and can't make it, there's always the chance that someone is going to give them the opportunity to come on in and take a look. That's just the nice thing to do really.