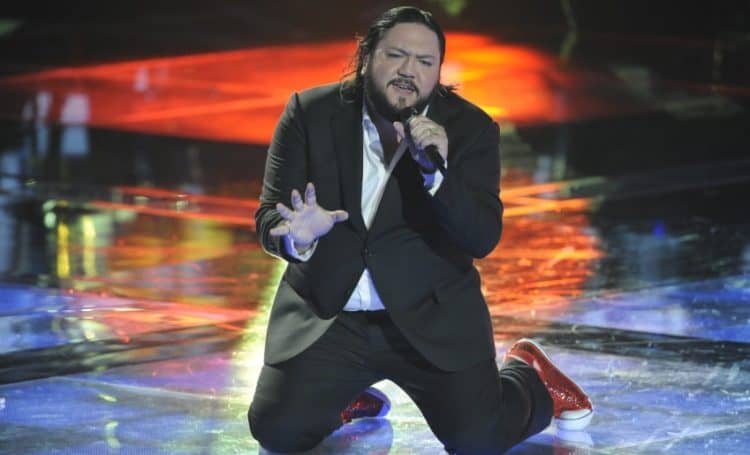 As it gets ready to launch its 16th season, the Voice is a singing competition that continues to go strong. The mainstay judges of Blake Shelton and Adam Levine have provided the show with the stability it needs to remain popular, while new judges frequently arrive who are big names in their own right. In fact, Kelly Clarkson and John Legend round out the judge's panel this coming season, it seems that the show can do no wrong. Of course, the Voice is about the contestants and not so much the judges. Let us take a look at some of the more memorable personalities from the show through the years and see what they are up to today.
Nakia From Season One
Few longtime fans can forget Nakia. He was on Team CeeLo and was known for his bluesy sound. Unfortunately, he would be sent home during the live shows, but not before becoming extremely popular with fans around the country. Today, he continues to perfect his singing ability and has been touring the nation. He has also just released a new album titled Blues Grifter, which fans have been eagerly looking forward to.
Raelynn From Season Two
From Season Two, Raelynn has a country voice that became a standout on Team Blake. She would be eliminated during the live shows, but not before mesmerizing fans with her rendition of The Band Perry's song If I Die Young. Since that season, she has been touring around the country, even recently opening up the show from Maren Morris on her Girl: The World Tour. Aside from that, Raelynn has also released a new single entitled Rowdy.
Melanie Martinez From Season Three
Melanie was on Team Adam and did quite well until being eliminated during one for the live shows. She did not let that discourage her. She has since signed a deal with Atlantic Records. Her first album was titled Cry Baby and it was certified platinum. So, not bad for a Voice contestant that didn't quite win.
Mary Miranda From Season Four
Mary was an electric personality on the Voice. She grew up in Havana, Cuba and that Latin personality was really evident in her performances. Mary Miranda even has a YouTube video of one of her performances that has been viewed over four million times. While she was eliminated during the knockout rounds in Season Four, she is still fondly remembered by fans of The Voice. As to where she is now – She is enjoying motherhood, so apparently has decided to take a break from the music business.
Cole Vosbury From Season Five
This is an interesting one. Cole is a country music singer who did very well on Team Blake before getting voted off during the live shows. He ended up paring with another contestant from the show, Amanda June, and the two have formed a duo they call The Lovers. Together, they have toured the country and have released several songs together.
Mary Sarah From Season Ten
Mary got a place on Team Blake when she sang Where the Boys Are. It would not be enough to keep her on the show, as she was voted off during one of the live rounds, but she has kept up the energy and remained in the music industry. She has a hit single Just Go With It and has released a full-length Christmas album as well. She reportedly has quite an international following, amassing more than 500,000 listeners on the streaming channel Spotify, located in more than 60 different countries.
Jason Warrior From Season Eleven
Jason actually ran the table on The Voice, being on three different teams. He would finally be eliminated in the live playoffs, but not before making quite an impact on fans everywhere. He just released a new single Walking With You and has already announced plans to begin his own national tour in late 2019.
Noah Mac
Noah is one of the younger contestants to have gone far on The Voice. He was on Team Blake and then Team Jennifer before getting knocked off the show live. He is now back in Dublin focusing on finishing up high school. At the same time, he continues to pursue a music career. His first album is due out soon, and it will feature his hit single Eyes for Us.
That is quite an impressive list of contestants. There are much more worthy of following, but we just don't have the space. Through 16 seasons, the show has produced many great future stars, so it will be interesting to see who is coming on the horizon. Stay tuned and keep supporting your favorite musicians. This will encourage them to keep producing the great music that you have grown to love.