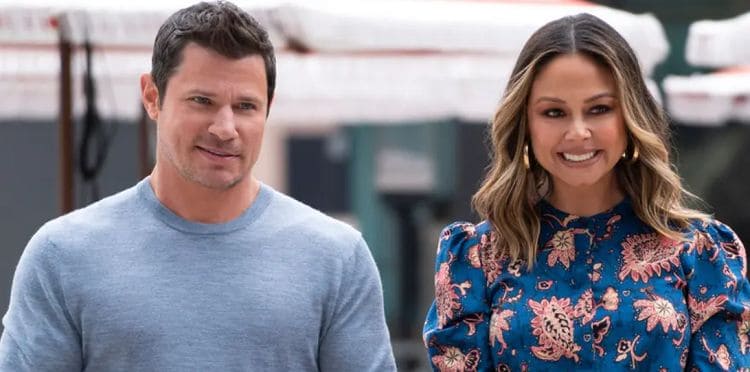 The long wait is over. The season finale of The Ultimatum: Marry or Move On is upon us. Going into the experiment, these couples had the hopes that their relationship lives would change. Change came in handy, in unexpected ways. Some who never thought they'd fall in love, did, surprisingly so. Others were certain they'd walk away with a ring, but if the recent episodes are anything to go by, there will be empty fingers. Couples have broken apart, and come together, only to break up again. The last two months have been exhausting, to say the least. Today, however, everyone will gain a lot of clarity.
As he is walking toward Shanique, Randall's heart is beating fast. His mind is racing too. " I'm just super nervous," he says, " In my heart, I know what I wanna do but in my mind, I don't know what I wanna do." Randall's supposed wife-to-be Shanique feels that time has flown by so fast. Donning a silver sequin dress and matching shoes, she paces toward a smiling Randall. According to her man, the experience has been a challenge. To Shanique, it has been a teacher. " I haven't been the most appreciative to you," she tells Randall. She commends him for taking the challenge on and is grateful for the man he has been.
Randall cannot help but shed a tear as he expresses his feelings. He calls Shanique his best friend. The love she has given him is unexplainable. She's optimistic, sexy, and the complete package. That is everything he wants in a wife. He does not want to waste any more time. Shanique, will you marry me? He asks. Her answer is an astounding yes. He got the perfect ring. She couldn't be any happier. " I'm getting married b*tches, that's all I'm gonna say," an excited Shanique announces. She flaunts her emerald ring.
From the beginning, Jake was not open to joining The Ultimatum. He was done before he even got started. It's surprising that he has gone through one of the biggest transformations. " The experience was a sh*t show," Jake says while staring directly into the camera. Everything that's happened in the last few weeks has happened for a reason, he believes. The trials he's been through have definitely made him stronger. April is excited that today, she will finally know what Jake's been thinking all along. On her part, she's hoping that they can let go of the baggage and get to a happy-go-lucky place in their relationship. She's not quite figured out what she wants yet.
Spotting a maroon suit, Jake is looking all sorts of dapper on his way to meet April. He still recalls the difficult times they've had, especially when April breached his privacy. It's hard to let that one go. He's also taking into account the connection that he's developed with Rae during the three weeks they spent together.
Jake is fast to notice that April has worn a dress he's never seen before. She's looking beautiful today. Of course, April always has the first say. She wants him to know that despite the differences they have had over the past couple of weeks, she still loves him. They've had many a moment; funny, stupid, crazy. Looking back, there's no one she'd rather have such moments with. She hopes that he will truly make a decision that is a representation of what he feels inside.
Two months is enough to change a life, and Jake is walking proof of that. He came into the experiment not expecting anything and ended up getting more than he bargained for. His connection with Rae is natural, and, try as he can, he cannot simply brush it away. With April, he tried to reach a place where he could meet her ultimatum, but it was a herculean task. He loves her, but he wishes her the very best. April is trying hard not to shed a tear. It's been two years of being invested in this relationship. If she were to pretend that it didn't hurt, she'd be lying. Jake is a free man. From this point on, he can do anything he wants.
In the spirit of celebrating his newfound autonomy, Jake's first order of business is to make his intentions known to Rae. After April's departure, Rae heads over to meet with Jake. He wants someone who can reciprocate the energy he gives in a relationship, and she's that and some more. Never in a million years did he imagine he'd break up with April, yet here he is, promising Rae a fresh start. He may not have it all figured out, but she gets tickets to any place in the world she wants to go to. She deserves the world, and Jake is giving her a piece of it. This is not what Rae had planned either. She thought she'd be engaged to Zay, but she's happy with everything that has happened.
When we last saw Madlyn and Colby, they were done. Madlyn was mad at him for not owning up to his mistakes. This morning, however, things are different. When the cameras were away, Colby and Madlyn had a chat. In the last 24 hours, she's shifted her stance so many times. He's hoping she will say yes when he proposes. Madlyn has weighed her pros and cons. Even though their love has been challenged, Colby says he's given her all of his heart. With her, he feels invincible. Will Madlyn give him the honor of becoming his wife? Yes, she will. Coming in, she thought she had nothing to learn, but now that the finish line is here, she's grown just as much as Colby. He has one more surprise up his sleeve. Since Madlyn has agreed to marry him, they might as well finalize everything. Madlyn's parents are going to be mad. She's a married woman now.
Zay is packing his bags. It's the end of this exercise for him. He may be the one that took the biggest loss of all. This is not how he wanted it to go, nevertheless, he has to respect Rae's new love life. He's excited to see where life takes him.Up next, the reunion, everybody!