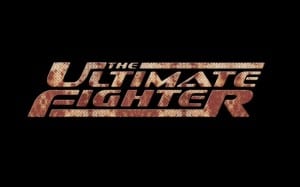 Here's the thing about this season of TUF: this has probably been one of the more drama-free seasons in the show's eight year run. There haven't been a lot of pranks, beefs between fighters or any trash talk between the coaches. You would think with Chael Sonnen as a coach, his team would be completely loose with their words to their fellow competitors. However, Sonnen, along with Jon Jones and the rest are the fighters have been respectful to one another and know that they are all there for one thing: a UFC contract. It was a nice change a pace for The Ultimate Fighter and let the producers focus more on the fights and the fighters personal struggles to get them to where they are now.
Bubba called out Kevin after the first preliminary fight, but the fight never happened and fans thought they would have to until the live finale in April to see these two tangle in the octagon. But after last week's decision that these two earned spots in the wild card fight, we will finally see who reigned supreme.
Holy crap! I did not see that happening. Casey took round one, while Bubba came back in round two. Round three was ready to go and Casey pinkslipped himself and gave up. Damn! Not only did Bubba advance to the quarterfinals, but Dana White told Bubba that it counted as a finish and he got the $5,000 bonus.
After all the fighters, coaches and Dana had their say, here's how the quarterfinals fights are looking:
Collin vs. Kelvin

Dylan vs. Luke (battle of the Brits)
Josh vs. Jimmy
Uriah vs. Bubba
Next week, the first two quarterfinals take place and are wars in the octagon, while Ronda Rousey comes in for a training session with guys.
Tell us what's wrong with this post? How could we improve it? :)
Let us improve this post!