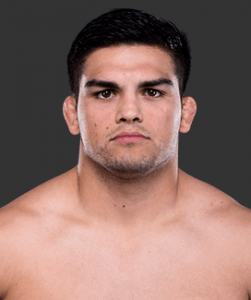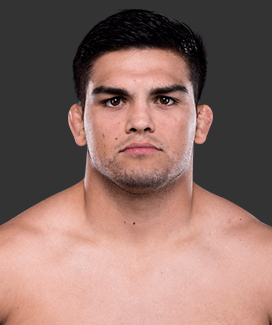 This episode of The Ultimate Fighter should've been called "When Kelvin met Ronda." Kelvin has Rousey fever and there was no cure and it was awesome.
Kelvin earned a workout session with Ronda when he won his preliminary fight and Ronda, being the most badass female on the planet, was true to her word and came in and taught Kelvin and the rest of Team Sonnen some judo techniques.
Ronda, like Mickey Rourke, imparted some words of wisdom: "Nobody deserves the right to beat you." It doesn't matter what skills your opponent has on their resume or how many wins he has, it doesn't mean they have the right to leave the octagon victorious over you.
Now it was time for the first fight of the episode. Collin Hart vs. Team Sonnen's last pick Kelvin Gastelum. And Kelvin continued to prove that he wasn't the underdog, but a frontrunner. Jones thought that Kelvin would take things to the ground, but Kevlin came out banging. He clipped Collin, Collin's head bounced off the canvas and Kelvin rained down the punches and scored the KO.
Ronda Rousey was in the first half of the episode and now "Iron" Mike Tyson in the second half. FX was truly spoiling fans with this episode!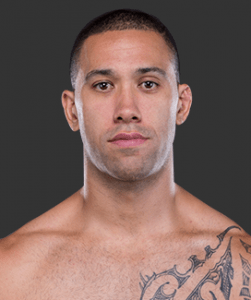 For the second fight, it was the battle of the Brits. Luke Barnatt looked to continued Team Sonnen's winning streak against Team Jones last pick, Dylan Andrews. After the guys split the first two rounds, they let their hands do the talking in the third and finale round with Dylan showing he wanted it more by knocking Luke out. I guess Luke's 5 inch height difference didn't matter.
It looks like being the last pick means absolutely nothing on this show!
I'm saying it right now. Kelvin is winning the whole thing.
Next week, the final two quarterfinals take place and the semifinal fights will be set.