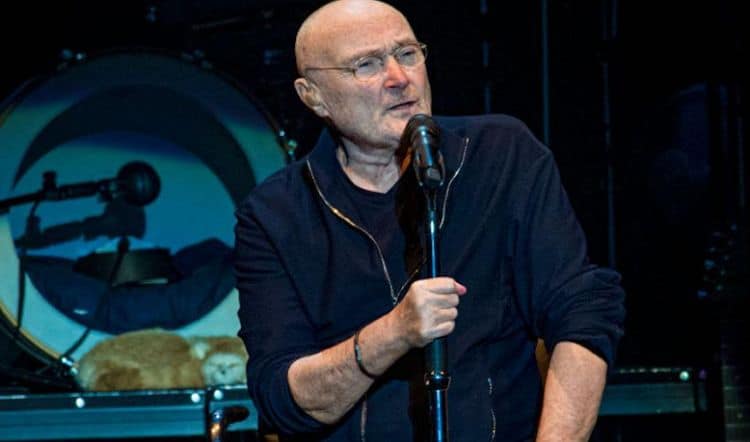 Phil Collins is easily one of the most legendary musicians of his generation. Originally best-known as a drummer and singer with the band Genesis, Phil has gone on to have an incredibly successful career as a solo artist. His career has spanned the course of seven decades and he's worked alongside a host of other legendary musicians. Throughout the years, Phil has won several awards including eight Grammys. His unforgettable voice and impeccable skills on the drums have allowed him to create music that has withstood the test of time. While Collins is still actively creating, many of his fans will be saddened to know that he no longer plays the drums. So what could possibly be keeping Collins from doing something that he loves? Continue reading to find out why Phil Collins can no longer play the drums.
Phil Collins' Health Issues
Hearing Loss
Phil has spent the majority of his life in the spotlight, but he has also done a good job of maintaining his privacy. As a result, even some of his longest fans may not realize that he's suffered from some major health issues over the years. In 2000, Phil Collins suddenly lost hearing in his left ear. After visiting with several doctors the cause could not be determined and Phil was told that his hearing would likely never return. Fortunately, over the next two years he began to regain the majority of his hearing and later found out the issue was caused by an undiagnosed viral infection.
Neck Injury (Ended His Drumming Career)
As if losing his hearing wasn't a big enough health scare, Phil injured a vertebrae in his upper neck while touring with Genesis in 2007. According to an article from the Daily Mail, Phil said, "My vertebrae have been crushing my spinal cord because of the position I drum in." He underwent surgery in 2009 to repair the issue, but the surgery resulted in him losing feeling in his fingers and hands. After the surgery, Phil was no longer to hold drum sticks unless they were taped to his hands. In addition to no longer being able to play the drums the way he was used to, he could also no longer play the piano.
Surprisingly, Phil didn't seem too upset after the injury altered the course of his career. He told The Guardian, "I was going to stop drumming anyway. I don't miss it." In another interview reported on ABC News, Collins also said, "I'm not worried about not being able to play the drums again. I'm more worried about being able to cut a loaf of bread safely and or building things for my kids."
His ability to play the drums and the piano weren't the only thing that was affected, though. He also struggles to sign his signature and don't other things that require him to use his hands. Collins eventually fell into a state of depression and admitted he had thoughts of suicide. During an interview with Rolling Stone he said, "I wouldn't blow my head off. I'd overdose or do something that didn't hurt. But I wouldn't do that to the children. A comedian who committed suicide in the Sixties left a note saying, 'Too many things went wrong too often.' I often think about that."
Type 2 Diabetes
In 2017, Collins revealed that he had been diagnosed with type 2 diabetes and the illness had resulted in him getting an abscess on his foot. In the summer of 2017, he suffered a fall which resulted in him hitting his head and needing stitches. The following year, he began performing while sitting and started to use a gain to get around.
Phil Collins' Legacy
Even though his drum playing days are over, Phil Collins will go down in history as one of the most talented drummers to ever do it. Phil's talent on the drums not only led to creating a unique sound for Genesis and himself, it also inspired an entire generation of drummers who came behind him.
He has been included on several lists of the best/most influential drummers, and will probably be added to many more before it's all said and done. On top of that, many artists have also cited Collins as their drumming inspiration. Taylor Hawkins, the drummer from the Foo Fighters, told Louder Sound, "Collins is an incredible drummer. Anyone who wants to be good on the drums should check him out – the man is a master."
Despite the many ups and downs he's faced throughout the years, Collins continues to perform to the best of his ability and his fans all over the world couldn't be anymore grateful.