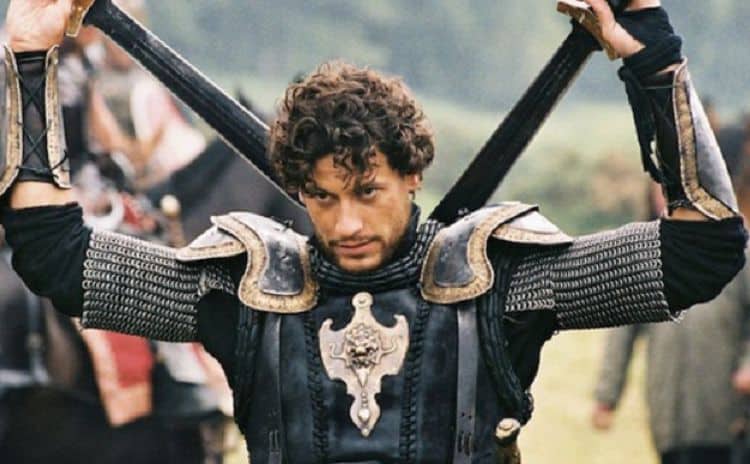 When one says 'military' there are a few other aspects that need to be taken into account when talking about uniforms that are found to be wrong in movies and TV. In the current era, it could be camouflage, medals, or simply one or two things upon a uniform that only those who have been there would really know something about. But the reason behind things being wrong can stem from not having someone on set that is an expert or knows enough about military garb, or simply because those making the move think the appearance that is given looks more impressive and is easier for an actor to move in. No matter if a military movie is featuring soldiers from the current era or from ancient times, much of the gear and armor that was worn during battle or even while on a campaign was rather heavy, from the actual armor that is worn to the weaponry. The cumbersome feel of this added weight makes it nearly impossible to react quickly, especially when talking about actors that aren't used to this type of thing. It's a continual annoyance to many that are fully aware of what goes on in the military, and what was depicted in ancient times. A good deal of it has to do with vanity as well since the wearing of helmets, which is a great example for any war movie, is often eschewed since the director wants people to be able to see the actor, and wants the shot to be as impressive as possible. In actual war, a helmet is one of the last things a person would ever take off since one good shot to the head would be enough to incapacitate or eliminate an individual.
There are often many glaring inaccuracies when it comes to military uniforms of all types, especially since they weren't nearly as glamorous as the movies and TV would love to show. Those TV shows and movies that do depict accurate uniforms are typically those that have experts that know what they're talking about working on them and advising the costume department. Many military advisors that work on such projects are said to be rather strict and don't appreciate the uniforms being created to 'look cool' when in truth this effort kind of mangles something they had to earn and are not fond of seeing desecrated for any reason. It is entirely legal to wear a military uniform in a movie and to make it as accurate as possible, but there are times when the costume designer might get lazy and simply go for effect, and others when they have no idea what they're doing and will seek to appease the director by making it look good even if to the trained eye it's a hot mess. Those that know what they're talking about, either because they've been in the military or because they've been studying ancient warfare for long enough and know the difference between reality and what Hollywood tries to pass off, tend to become a bit annoyed at the continual idea that Hollywood is content to push a false idea of what warfare was really like. It's entertaining to be certain, but it's more fantasy than reality.
There are plenty of good examples, such as the fact that going into battle without a helmet back in ancient times was simply not done unless one had a death wish. Even archers wore helmets, albeit ones that wouldn't limit their vision as much. Some individuals, such as archers, might have worn lighter armor to save dexterity, but otherwise, many fighters wore armor quite often. In terms of weaponry, the whole drawing the swords from sheaths upon the back wasn't as big of a thing as people think, for practical reasons and because putting them back would have been a giant hassle. Also, just imagine exposing your chest in the middle of a battle while retrieving your weapons and expecting an opponent to wait. Much of what Hollywood does looks pretty cool, but in recent years things have been changing that are bringing to mind the idea that what we've thought of as real and acceptable is more or less fantasy that would get many people killed on the battlefield. And in terms of armor, leather and chainmail aren't entirely ineffective, but in a full-scale melee anyone wearing anything less than plate mail might not last long since a firm sheet of metal versus a stiff leather vest isn't much of a contest. It's the same for modern warfare since a kevlar vest will stop some damage, but going bare-chested into battle is almost like wearing a sign saying "Shoot me" with a bright red target painted on it.
From the formal wear to the protective battlefield gear, it's usually in Hollywood's best interest to keep things as real as possible, but obviously that's not always the plan.