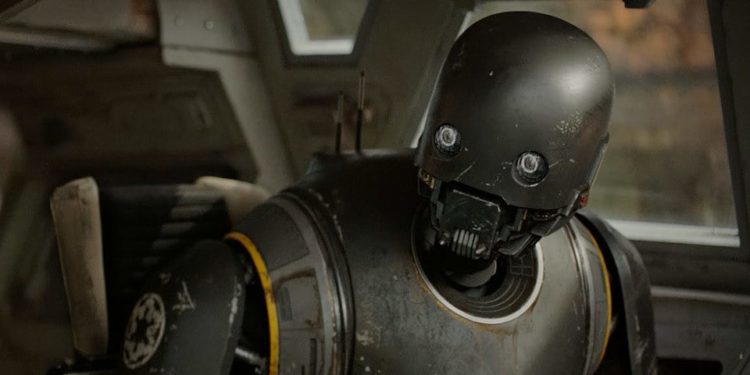 In a time when Disney+ is dominating the streaming services, it's a great opportunity for some Star Wars shows. Speaking of which, one of those Star Wars shows revolves around a relatively minor character in the Star Wars universe. Remember Rogue One? That's a little Star Wars movie that came out back in 2016, a year after the release of The Force Awakens. In other words, back when Star Wars was a positive topic for many people. Rogue One was indeed a divisive movie, but it received positive reception from the majority of critics and fans alike. Then The Last Jedi came out a year later and that movie is what really drew the line that divided Star Wars fans. It looks like that line is only getting bigger, but as a guy who likes to be optimistic, I hope these upcoming Disney+ shows turn that around.
The particular show that I want to talk about here is about Cassian Andor. I'll be honest, the show doesn't really excite me as much as the other ones do. The Cassian Andor show, called "Andor", will bring back Diego Luna as the rebel intelligence operative doing all kinds of intergalactic espionage about five years before Rogue One. It sounds like a cool idea, but then again, Cassian Andor is not Obi-Wan or Lando.
After revisiting Rogue One, I grew to like Cassian Andor more and thought that his character could be expanded on. What separates him from other Star Wars protagonists is that he often described as a "morally ambiguous" kind of hero. For example, his first scene in Rogue One had him kill a guy who was giving him a lead on the Death Star plans just to cover his tracks. He's the kind of "accomplish the mission by any means necessary" type of solider. If you got in his way, he would surely leave you behind.
By the end of Rogue One, however, we got to see him sacrifice his life for a good cause. His story ended on a heroic note, but his character could've been flushed out more. That's the purpose of this upcoming Andor show, so I think it's fair that we wait and see. I predict it'll be the political thriller show of the Star Wars universe. If they can take a character who isn't a fan-favorite and develop him further, it would be a great accomplishment.
Now let's be honest here. I have a strong feeling that many fans are more excited to see Andor's droid sidekick than Andor himself. Out of all the droids in the Star Wars universe, the sarcastic and snippy K-2SO undoubtedly had the most personality. I mean, he was voiced by Alan Tudyk for goodness sakes. When you bring aboard Alan Tudyk, you can always expect a colorful and eccentric character. That's exactly what he brought to the K-2SO character and that's why he was one of the best things about Rogue One. I mean, seriously, who else would've thought that a droid could make you laugh so much? Yes, even more so than C-3PO, who was usually unintentionally funny.
With the positive reception behind K-2SO, or Kay, for short, fans were expecting to see him again in the Andor show. Well, Alan Tudyk just recently revealed some unfortunate news. According to Tudyk, the show is being filmed right now, but he's sadly not a part of it. However, he also said that Tony Gilroy is planning to use him for Kay in the future (if the show is successful), but as of now, Kay has no place in the current story for Andor.
On the bright side, at least there is a plan for Kay to appear in the Andor show. On the not-so bright side, we also won't be seeing Kay in the Andor series. That's very disappointing, because he could certainly bring some comedy to the series. Nothing wrong with comedy, right? Star Wars isn't always known for delivering on the comedy element and having Kay as a main character on the Andor series would really enhance that lacking element. He did it for Rogue One, and he can most definitely do it for the Andor series.
That's really why we need him for the series, but does he really have to appear in the first season? I would say yes, mostly because I'd rather see him sooner rather than later. Now there can be some benefits to him being saved for a second season. For now, let's just assume there will be a second season. Now if what Alan Tudyk says is true, Tony Gilroy has a plan for him that will tell the story of how Kay and Andor met. Before Kay became Andor's droid sidekick, he was a typical Imperial security droid. Somewhere, at some point, he came across Cassian Andor and for whatever reason, Andor decided to reprogram him.
Given that Cassian Andor is the kind of "shoot first and ask questions later" kind of guy, he must've had a good reason for just not shooting Kay on the spot. Perhaps he thought having a reprogrammed Imperial droid would be useful, because I can't imagine he'd want him around just to have a sidekick. What's great about their relationship is their contrasting personalities. While Andor is the no-nonsense type of guy, Kay is the funny one. In Rogue One, Kay's humor clearly got on Andor's nerves, but he evidently viewed him as a good friend. That's why when Kay died, Andor was devastated and it made him angry enough to keep fighting.
Their relationship was fun to see, so it would be even better to see how it all began. I would very much like to see Kay wake up reprogrammed and break in his snippy humor. Andor probably won't like it, at least at first, but he'll learn to tolerate it. He knows there's an advantage of keeping a reprogrammed Imperial droid around, so he'll deal with his humor in order to make use of him. If that's what Tony Gilroy has in mind, it seems like it'll be a story for a second season.
What we need to remember is that this is Cassian Andor's show. Before we see how his friendship with Kay began, we need to see where Andor began as a rebel. He even said that he's been a part of the war since he was six-years-old, so there's clearly a strong personal story to tell. Maybe they should focus on that part of Andor's story first before introducing Kay. If it's interesting enough and people want to see more, then we'll probably see Kay again.
What say you, Star Wars fans? Are you guys disappointed by this news? We need more funny characters like Kay to expand the great character roster of the Star Wars universe.