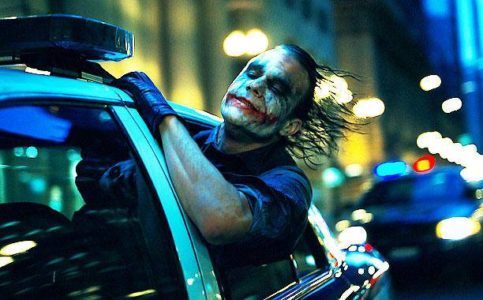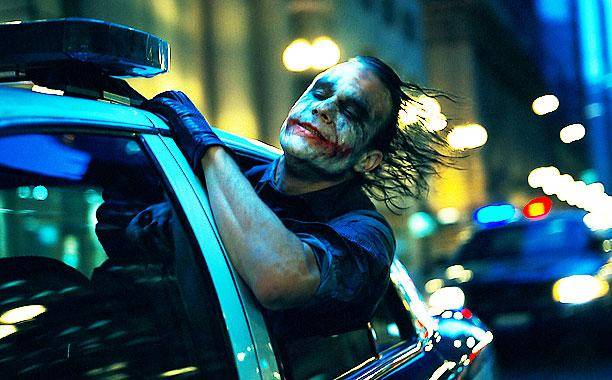 David James of We Got This Covered is definitely one of those giving Joaquin Phoenix high praise for his role as Arthur Fleck in Joker, but the tribute to Heath Ledger is something that a lot of people obviously missed, and yes, I missed it too since I wasn't looking. But the back of an ambulance that looks like the crazed smile of Heath Ledger's Joker was apparently a tribute that was meant to pay homage to the actor that revolutionized the role and made it possible for so many to start comparing anyone that steps into the role to him in a way that many might never measure up to, including Phoenix. Jared Leto had a hard time it would appear since he came on the heels of Ledger's performance and simply tried to hard to reinvent the character. Joaquin Phoenix has been praised thus far for playing the role as a mentally disturbed individual that has a condition that makes him laugh uncontrollably even if it's not the right time for such a thing. For Ledger it was something that was just flat out crazy as the character loved every second of his madness and didn't wax poetic, philosophical, or even say 'woe is me'. Perhaps that's the biggest reason that the Joker character is so polarizing, everyone has their favorite version and isn't willing to budge when it comes to just who took the role to the extreme.
The other problem is that each movie that's depicted the Joker with a different actor has a different theme. For Batman, Jack Nicholson was more playful even if he was vicious. He had more of an old-school sense of humor to him as people were expecting. He was still pretty brutal but he was more or less the kind of Joker that was out to make a point and then, once that point was made, he would kill someone. Jared Leto made the Joker into a kind of slick, gangster character that just didn't feel right, and Ledge gave the clown prince a touch of chaos that was absolutely brilliant. Maybe it's because Phoenix's version is for the most part a delusional nut that he doesn't measure up for some people. But the tribute in Joker is so small and so quick that missing it is the easy part, it's rewinding and catching it that a lot of people might find hard to do since it's a there and gone kind of thing. Making it any bigger or obvious though would likely take away from the movie and give people more of a reason to compare Ledger to Phoenix and vice versa. The Joker is a character that offers a lot of leeway thankfully since most of what a person has to do is act mentally disturbed and very much out of your mind. For some this is very easy and for others it's actually difficult.
Those that have taken on the role of the Joker have been unique in their own ways and have been able to experience something that a lot of us just don't know about since this character is one of the few that is actually supposed to a normal human being with a quality that even some of the biggest super-powered villains don't have, a touch of madness that makes the Joker so inherently dangerous that even hardened criminals are wary of him. It's hard to pin down the perfect word for what the Joker makes a lot of us feel since it goes beyond a mere description that can be quantified and qualified, as it's a fundamental feeling that people can usually agree is best left unsaid. Phoenix did a solid job in the eyes of many people on his part as the Joker, while for many Ledger still is and might always be the only Joker that really matters in terms of the movies. Pitting both performances side by side is kind of tough since the movies in which they appeared are different enough that trying to say who was better is beyond difficult. Both men had their time and were perfect for that time as many would say. But it is pretty nice that Joker would pay tribute to a man that was able to turn in a performance that still lingers in the minds of many audience members. Tamiera Vandergrift of the CheatSheet has more to say about this subject.
If there is a Joker sequel we'll get to see if Phoenix's performance was a fluke or something genuine and capable of lasting more than a single movie. It would have been nice to see Ledger take up the role again if he was still around, but his one time as the clown prince of crime is still going to be a measuring stick for any that decided to put on the look and make a go of it.