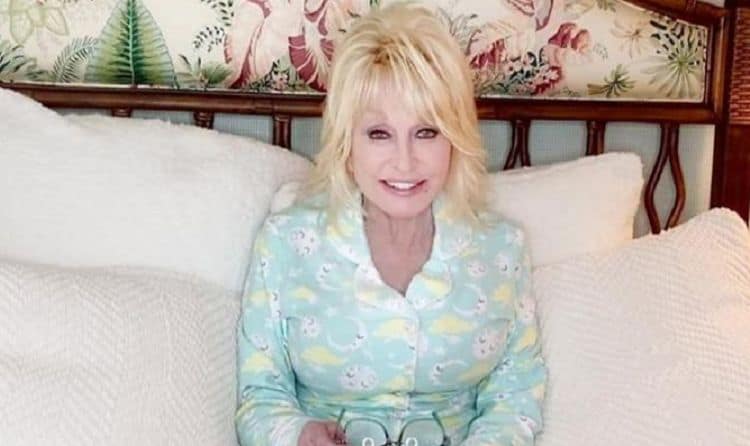 Dolly Parton is the queen of country music. She is a living legend. She is a woman who cannot walk anywhere without being recognized. She might, if we are not mistaken, be one of the most recognized and most famous women in all the world. Parton is a country music superstar who our own parents grew up listening to. We grew up listening to her. We all know her. We all love her, and we all respect all she's done for the world and for the world of country music. Right now, however, she's making some record breaking things happen – and we do mean literally. She's actually just broken three Guinness World Records, and her fans are curious to know what she did just over here being her amazing, beautiful, talented, and so sweet self.
The Most Decades on a Billboard Hot Country Songs Chart
One of the three new records she's broken is the one for the most decades on the Billboard charts. You see, she's only 75, yet she's had a hit song on the chart for seven decades. We don't know how the math works out, but we can figure that out. Let's begin here – she began her music career in the 1960s, which means she has officially had seven decades of hits now that it's 2021. That is amazing, and we cannot believe that anyone can be that successful for that long and still be someone that we all love no matter our age, musical preference, or tastes. She is the epitome of a superstar.
The Most Number One Billboard Hot Country Songs Charts Female Artist
Ask any artist in the world how hard it is to get a number one song and to do the things that she's been doing, and they will tell you it is not easy to be a celebrity and to make it to the number one spot. There are just so many talented people in the business, and especially in the business of making country music. However, Dolly Parton, as of 2021, has managed to find herself at the number one position on the Billboard charts a staggering 25 times. Let us amend that statement. She's not found herself in the number one spot 25 times – she's found 25 of her songs make it to the number one spot. She's been number one far more than 25 times.
The Most Hits on the Billboard Hot Country Songs Chart
We know that she's a woman with a lot of talent, but did you know that she's had more than 100 songs make it onto Billboard's hot country music chart? She's had more than 100 songs make it to the chart that charts the best songs in the world at any given moment in time. And, we want to point out that her record is not just having more than 100 songs on the chart so far. She's had 109 songs on the chart so far. Of course, she's also been in the business for so long we don't doubt that she will continue to grow that number as her career continues to progress.
At the end of the day, Dolly Parton is a woman with so much talent. She's beloved by all, and she is so humbled, so grateful, and so thankful for how her career has turned out. She's a woman very much aware that she would be nowhere without the fans who love her so much, and she is always appreciative of her fans. She's never not making things work, she's never not doing her best, and she is never not someone who can do all things with such grace. She's a classic. A living legend. A person who can have a song come on the radio that she first introduced decades ago, and chances are good that most people know the lyrics and know her music. She's a woman who defies all things, and she is someone who should be proud of the fact that she is not only talented and recognized across the world, but that she is also breaking records like it's her job. She said it herself more than a few times – she's not stopping. Age doesn't matter to her. Doing what she loves matters to her, and that's what she's still doing. She's doing what she loves, and no one will tell her when it's time for her to stop unless she is the one who decides it is time for Dolly Parton to stop.